BPAC's Ambassador Program
The Bologna Performing Arts Center (BPAC) is searching for new volunteers for the Ambassador Program. The Ambassador Program began in 1996, a year after the BPAC was opened. The ambassadors are volunteers who serve as greeters, ticket takers, ushers, door captains, and more at BPAC during events, performances, and shows. Ambassadors receive complimentary tickets of their choosing, a Bologna Center gift, and an annual recognition event for their services.
To become an ambassador one must be 18 or older and attend one training session that typically lasts one hour. There is a specific dress code volunteers must follow, and those details will be discussed at the interest meeting which will be held in the Recital Hall at BPAC on Mon., March 6, starting at 5 p.m.
Each volunteer will be assigned a task, which requires a certain number of hours on the evening of a performance. The volunteers will have the option of choosing which performances they would like to work. Amber Foster, Patron Services Coordinator, usually calls the ambassadors four or five days in advance of the show to confirm if they are able to work or not.
Foster stated, "We strive to make sure our guests have enriching and positive experience from beginning to end and our Ambassadors help us achieve that goal."
According to Foster, there are several ways students can benefit from volunteering at the BPAC. For one, not only is volunteering a great résumé booster, but it can give students experiences they may not already have. Meeting people in our community can be beneficial to international or out-of-state students who want the opportunity to get involved with the community. Also, patrons love to see students participating in volunteer roles.
Foster continued, "It is an educating opportunity for us to help students learn more about what we do, but also, ways in which volunteerism can create opportunity. Volunteering at the Bologna Performing Arts Center can also be a fun and exciting environment for students. While they are here, they also get to enjoy the performances from Broadway musicals, concerts, and dance."
The Ambassador Program is for the betterment of the BPAC, the students, members of the community, and all guests who come to the hosted performances.
If you want to find out more information about the Ambassador Program visit www.bolognapac.com. You contact Amber Foster via email at [email protected] or call at (662) 846-4625.
About the Contributor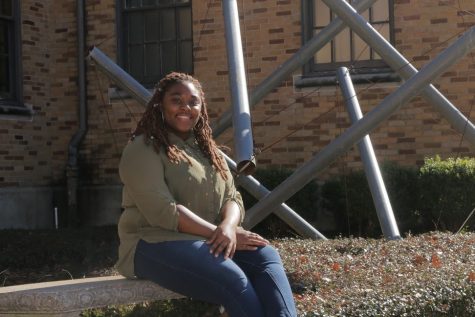 Penny Bedford, Staff Writer
Penny grew up in Tunica, Miss., a town whose underfunded education system spurred her to be the go-getter and self-starter she is today. After graduating...