Five Things To Do in Cleveland, Miss.
Cleveland might seem like it's in the middle of nowhere––if you count fields as far as the eye can see as nothing––but inside city limits, it's a different story.  Whether your tastes revolve around art, music, food, nature, or history, you're sure to find something of interest, and to help your search, we at the Delta Statement have compiled a list of a few places of note.  Take a look and, who knows, maybe discover something new!
Crosstie Arts and Jazz Festival
On April 8, the Bolivar County Courthouse will host Cleveland's annual Crosstie Arts and Jazz Festival, where exhibitors will showcase original pottery, sculptures, paintings, fabric and paper designs, and handcrafted jewelry and furniture.  The exhibits will be set up in market-style fashion, and judges will award first, second, and third place cash prizes in the following categories: crafts, pottery, paintings, multimedia and sculpture, and drawings, graphics, and photography.  A $1,500 cash prize will also be awarded to Best in Show, so be sure to bring your a-game if you plan to enter.  For the less artistically inclined, the festival will also include live music, a children's play area, and regional foods, as well as a 5K race.  The race will begin at 8:30 a.m. and will award cash prizes for the top three overall runners, as well as medals for top finishers in each age group.  All participants who pay the $25 registration fee by April 3 will receive complimentary t-shirts.
Hey Joe's
Few lists of Cleveland's finest would be complete without Hey Joe's Burgers and Beer.  From the brick walls plastered with band posters and old photographs to the newspaper clippings and preserved on the glass-topped tables, this venue radiates Delta music history, but the up-and-coming musician can find his or her place here as well.  Every Thursday, a different live band showcase their favorite original songs, Hey Joe's way of inspiring and promoting the Delta's creative geniuses––but music isn't the only attraction here.  On Wednesdays, regulars Drew and Laura Beth host a trivia night spanning a range of topics, such as music, movies, history, current events, pop culture, and more.  The winner receives a Hey Joe's gift card––and bragging rights, of course.  Hours are from 11 a.m. to 9 p.m., Monday through Saturday.
Delta Dairy Frozen Yogurt
Boasting 12 different flavors and more than 30 toppings, Delta Dairy is much more than an ice cream shop.  The self-serve bar allows customers to fill their bowls with as much ice cream and toppings as they desire, putting to rest that age-old three-sprinkle argument between server and servee.  Three circular tables invite you to sit, chat, and relax with friends even if you aren't in the mood for ice cream, or if you prefer to take your treats home to enjoy, Delta Dairy sells pints of ice cream as well as other frozen delights.  The store is open Monday through Friday, 12 p.m. to 9 p.m., and Sunday 2 p.m. to 8 p.m.
Crosstie Walk
At first glance, Crosstie Walk may seem like nothing more than a strip of grass and trees in downtown Cleveland, but this oft-overlooked spot may surprise you.  The two-mile paved walk loops through an abandoned railroad corridor, adorned with flowerbeds and shaded by native trees.  In the middle rests a t-shaped gazebo complete with wrap-around seats and picnic table.  Strategically placed benches offer you a respite to gaze out at the surrounding shops and enjoy the scenery of daily life as people bustle to and fro.  Another benefit of the walk's location is that it runs in front of the Police Department, so even in the evenings, you need not fear coming alone, lighted as it is by streetlights.
Martin and Sue King Railroad Heritage Museum
Near the Crosstie Walk is the Martin and Sue King Railroad Heritage Museum.  The museum displays various memorabilia from the railroad era, such as signs, tools, timetables, and photographs, but perhaps the most impressive artifact is the 71' x 17' model train and town layout, the largest of its kind in the state.  Outside, the museum also displays a 1941 caboose with original gauges, brake controls, offset cupola, water fountain, cast iron stove, and sliding wooden doors.  Come and immerse yourself in history for free, Monday through Friday, 9 a.m. to 12 p.m. and 1 p.m. to 4 p.m.  On Saturday, hours are from 1 p.m. to 4 p.m.
Have a special spot or event not on the list?  Don't fret!  Simply tweet us the name @StatementOnline with a few words explaining why you enjoy it so much, and you could find it featured in later articles!  We look forward to hearing more about our little university town and the people that make it what it is.
About the Contributor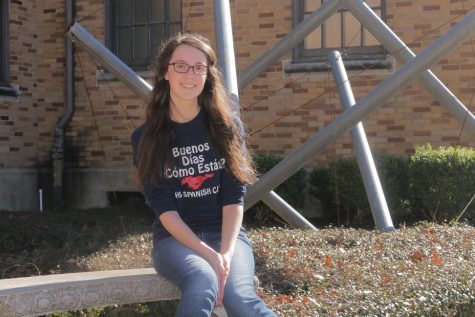 Rachel Red, Staff Writer
Rachel is a freshman majoring in English Education with the hopes of being a high school English teacher. She is from Sarah, Miss. and is involved in...