Statesman Guide to Success
DSU Student Success Center Reaches Out to Students in Need
Are you a Statesman searching for success? Visit the Student Success Center located on the third floor of the Union in suite 308. There, you will discover a dedicated team of DSU staff who are offering many different resources that can assist students striving for success.
This helpful department is on a mission to encourage and guide DSU students toward their academic goals during their college experiences. The Success Center aids with information concerning academic advising and support with Okra Scholars, as well as providing international services, student-athlete support, and the First Year Seminar program.
The Student Success Center also has a newly renovated computer lab, with tutors willing to help at any time. Along with tutoring services and resources offered in this department, comes the devoted DSU faculty members who define the success center. So, don't wait until it is to late—seek out for the tutoring you need!
The Student Success Center consists of Christy Riddle—Student Success Executive Director, Waukesha McCadney-Pates—Student Success Academic Support Clerk, Darla Sisney—Academic Advising Services Coordinator, Samone Holston—Student Support Specialist, Jon Westfall—both Okra Scholars and First Year Seminar Coordinator, Elise Mallete—International Coordinator, Heather Hudgins—Okra Scholars Project Assistant, Matthew Harris—Academic/Career Support Associate, and Cheryl Oleis—Academic/Career Support Associate.
Tutoring hours are listed below:
| | | | | | |
| --- | --- | --- | --- | --- | --- |
| | ENG. | CIS 205 | MATH | BIO. | CHEM. |
| Mon. | 8-10am | 6-8pm | 6-8pm | 5-8pm | 5-8pm |
| Tues. | 6-8pm | 6-8pm | 6-8pm | 5-8pm | 5-8pm |
| Wed. | 6-8pm | 6-8pm | 6-8pm | 5-8pm | 5-8pm |
| Thurs. | 6-8pm | 6-8pm | 6-8pm | 5-8pm | 5-8pm |
To find out more, go to Student Success Center webpage.
About the Contributor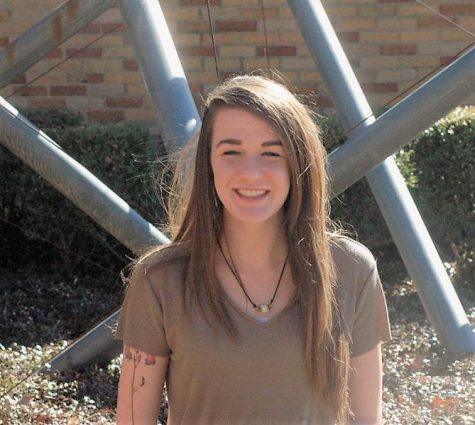 Stormy Ferrell, Publisher
Stormy Ferrell, 24, grew up in Rockwood, Tennessee. She is a staff writer and the publisher for The Delta Statement. She likes to say that the wind brought...