Whatever Boys Can Do…
How Girls Are Taking Over DSU Intramurals
For the first time ever in Delta State history, there are more female students signing up for and participating in intramural sports than males.
In case you didn't know, our University is home to a hugely popular recreational sports scene with activities and competitions occurring every week on and occasionally off campus. Many of the female teams and participants are coming from DSU sororities, a great reminder of how Greek life can translate positively into the Delta State community. The influx of female players across competitions is an achievement to be celebrated and says a lot about how students are enjoying campus life.
Intramural sport graduate assistant, Maisey Kent commented on the reasons behind the increase in female participants: "I think much of the upsurge in female participation has to do with the sororities and their intramural chairs, but the reasons why they are so keen is because this year intramurals are being run a lot better- our social media is well established, our winners' wall is always updated, our prizes for winners are higher quality and most of all, the games are fun to be a part of, which is why not only are we attracting female participants, but we are also getting them to keep coming back and keep participating."
The increasing popularity of Greek life on campus has translated considerably into female intramural participation with Phi Mu, Kappa Delta and Delta Delta Delta teams becoming consistent and successful competitors in a multitude of different intramural events. Recently, Tri Delta won the extremely competitive bowling intramural, which was participated in by not only all three sororities but also women's soccer, athletics GA's as well as non-affiliated female students and professors.
Sorority teams have always been successful competitors with the most recognition in terms of winning events as well as winning intramural championships. Every year, the team who wins the most intramural events throughout the year gets crowned Intramural Champions and is rewarded with their team name added to the coveted plaque.
The plaque documents some interesting history with the most frequent winners being Phi Mu and Kappa Delta, however last year, this tradition of sorority winners came to an end as a new team made an appearance on the plaque: The Mawmaws. The Mawmaws is a team mostly made up of ex-athletes but also includes athletics GA's and coaches, proving that female participation in intramurals is not only coming from sororities but also other on-campus groups.
Overall, although the participants are coming from all different areas of the student population, they all have the same aim when it comes to intramurals: to take part and enjoy! More female involvement is a great achievement for a community that has always been typically male dominated and helps to prove once again that girls can do whatever boys can do.
About the Writer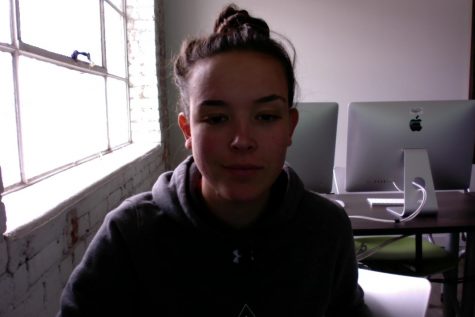 Tasha Toms, Editor-in-Chief
Senior Tasha Toms was born in London, England and raised in Dubai. She is pursuing a major in English Literature and a minor in Philosophy. Toms is a part...