National Signing Day Success for DSU Women's Soccer
Delta State Women's Soccer had a near record season in Fall 2017 with the best conference record they've had in nine years and are hoping their 13 signees who committed this week on National Signing Day will arrive in August ready to elevate their team to their best season yet.
The Lady Statesmen came closer than ever to a Gulf South Conference tournament berth but fell just short of the mark with an infuriating draw on senior day.
The Lady Statesmen Graduate Assistant Coach, Shauna Griffin, gave her insight into the year-round recruiting process, her take on the success the Lady Statesmen have had recruiting for next season and her thoughts on what the future Lady Statesmen will manage to bring to the team.
There has been a direct correlation between the effort put in recruiting young talent and the rewards reaped on signing day, Griffin explains: "Recruiting is arguably the most important aspect of the job, since, without recruiting you don't have a program to coach."
This year the coaching staff have been recruiting earlier than usual in the season, to help foster and develop relationships with prospects in order to have them ready to commit for signing day. In addition to the early recruiting, Women's Soccer have also been expanding their horizons in terms of travelling to recruit.
So far this season, coaches have been to St. Louis and Dallas as well as North Carolina, and head coach, Luke Sheekey, has just recently returned from Germany where he managed to secure a commitment from a German center back.
In terms of what these new recruits are expected to bring to the team, Griffin explains that there is no "magic formula" in terms of what they look for in recruits: "Good communication skills, positive attitudes on and off the field, high GPA's and good academic standings are also really important to us when recruiting student athletes, it's never all about the soccer."
Griffin also mentioned one incoming freshmen to the DSU women's soccer team received the prestigious Statesmen Scholarship, a four-year full-ride academic scholarship, awarded solely off of academic ability.
The Lady Statesmen are graduating nine seniors this year, many of which have been big impact players for the team in past seasons, including senior nursing student and women's soccer captain Lakyn Cryder.
In terms of attempting to fill the holes left by these seniors, Griffin explains how the newly recruited players are expected change the team as they come in: "Since a lot of the recruits are coming from clubs in extremely competitive areas they've got a winning attitude which helps us when we look at our team goal of changing team culture."
Although Delta State has never quite achieved a tournament appearance in the Gulf South Conference, it is the main goal for the team next year and hopefully, with the talented incoming class, one which can be achieved by the Lady Statesmen.
---
About the Contributor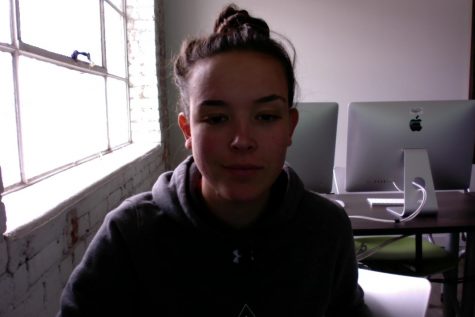 Tasha Toms, Editor-in-Chief
Senior Tasha Toms was born in London, England and raised in Dubai. She is pursuing a major in English Literature and a minor in Philosophy. Toms is a part...