Love Carried On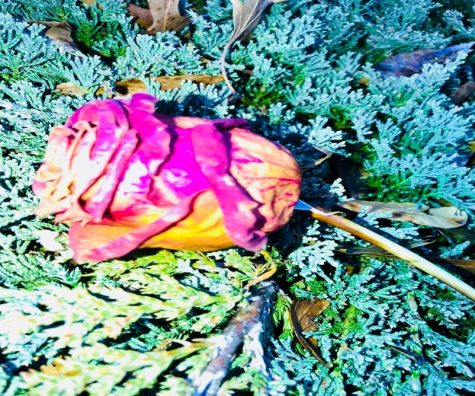 It's warm today. Wind barely blowing.
And I thought of you.
This time it's different. Difficult. I still smile.
I still laugh like the joke was just heard.
As if, it was a dream. Wish it was all make believe. But it's not.
I'm reminded that this feeling is all I have to hold on to. More or less bittersweet.
I won't get the roses anymore, from you.
The flowers, candy, bears, and all other sweet nothings I will not get anymore, not from you.
Roses are sweet. Candy too.
Now the memories. The sweet sweet memories will be all that I have, from you.
---
About the Contributor
Merissa Pittman, Staff Writer
Merissa Pittman is an English Major originally from Clarksdale but has also lived in Oxford, Mississippi. Having moved from Mississippi to Oklahoma for...