How to Make Hot Pot?
What's the first thing that comes to mind when you talk about food? You may think of cultural differences, or the happiness and satisfaction that food brings to you. Food is an indispensable part of human life. It cannot only solve the basic needs of our survival but is also a kind of enjoyment in life.
The process of making food is a wonderful art: the combination of different kinds of condiments, the choice of different of ingredients, etc. We can derive pleasure and satisfaction by making food.
It is well known that China has diverse and delicious culinary traditions. Among many delicacies, the most classic is "hot pot." Within China, few people dislike hot pot and is also widely welcomed around the world, as it has become one of the most common of Chinese foods. So, I will give you a detailed hot pot recipe to let more people know about this delicious food!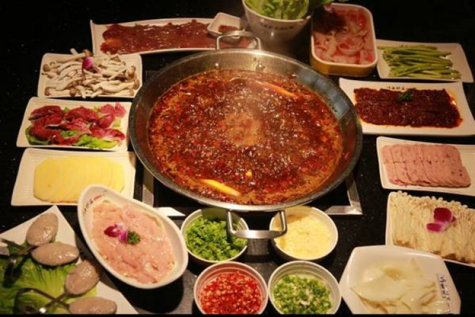 Step 1: Prepare the required materials:
A pot (In general, hot pot is a method of boiling food with soup, so the pot is a must, and it has to be big and deep.)
The food you want to eat. Typical hot pot ingredients include almost all kinds of meat, seafood, vegetables, bean products, mushrooms, egg products, etc.
Step 2: Making the soup. This step is the core of the whole process, which determines whether you can enjoy a good meal because soup is the soul of the hot pot.
Put oil in the pot and then add the onion, ginger, garlic, cinnamon leaf, hot pot base (it can be bought in the Chinese supermarket or Asian supermarkets), chili, and pepper in the pot.
Stir-fry everything in the pot at this stage for 3 minutes.
Add hot water to the pot. The base of the hot pot, which is the soup used to boil the food, is finished.
P.S.: Some people like to add a can of cola in the pot. The function of Coke is to make the soup taste fresher and add a little bit of sweetness. If you do not like it, you can choose to ignore this step.
Wow! Good luck! By far the most difficult task has been accomplished.
(In China, there are many different types of hot pot condiment, and this one is the most common used.)
Step 3: Making the dipping sauce. In China, there are many different types of dipping sauces depending on the region. Here are two of the most commonly used.
Put mashed garlic, caraway, sesame oil, and scallion. You can fry a lot of ingredients first then put it in a bowl and mix well.
Put sesame butter, fermented bean curd, crushed peanut, and chili oil in a bowl and mix well.
P.S.: The former one is common in southern China, and the latter one is widely used in northern China. All the above materials can be adjusted according to personal taste.
Step 4: Put the prepared ingredients (vegetables, meats, etc.) into the boiling soup.
Step 5: Wait for the food to be cooked. When the food is finished, dip them into the prepared sauce and enjoy your delicious meal!
If you follow these steps, congratulations! You will get a valuable payback—a gourmet meal! Hot pot is not only a delicious food, but also contains Chinese culture. When eating hot pot, everyone sits together, permeating the meal with a warm, harmonious atmosphere that embodies the Chinese traditional culture: reunion.
Finally, I hope you can feel happy in the process of making hot pot, and I also hope you can enjoy life through this marvelous food!
---
About the Contributor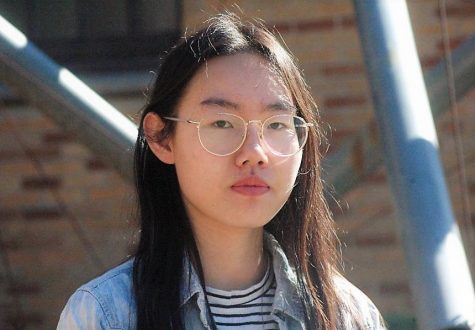 Fangsu Li, Staff Writer

Fangsu Li is a freshman English major. She is an international student from China. English is what brought her here to Delta State University. Fangsu...