Financial Hurt: How Students Struggle with DSU's Aid Department
This semester, more students seem to have been affected by the purge than most.
Many Students believe that the Delta State University Financial Aid Department has functioned improperly in handling student account issues. With nearly 100 students in the "final purge" of classes, The Delta Statement decided to reach out.
Unlike many universities that allow students to take classes and pay for them later, DSU requires that balances be paid in full or for a payment plan to be set up by the end of the second week of classes.
One-third of the student's account balance must be paid when the payment plan is set up; for many, this is still too large an amount to pay upfront.
This semester, more students seem to have been affected by the purge than most. Random FAFSA checks, determined by the Mississippi Department of Education, lead to many students being unable to access their funds in time. Several students were not informed that they were selected for verification until the week before classes started, which did not give them enough time to complete the process.
Kiya Alvarado is one such would-be student. Despite the fact that she is 22, verification of her parents' finances was needed to determine her eligibility for financial aid. However, she has had no contact with either of her parents in nearly ten years. Her intent was to go to school to be a graphic designer to improve her life and escape the cycle of poverty that she has always known. However, she was not informed that she was selected for random FAFSA verification until DSU's Fall 2018 Welcome Week for new students.
"I spent every minute trying to find someone who could contact my dad," Alvarado said, "but no one knew where he was. I don't think it's fair that the FAFSA checks are so randomized or that we get told last minute. The checks should be for suspicious people. I have an Associate degree and never once had to go through any of this for that; why am I only suspicious now? At the very least, they should find a way to make it easier for those of us who are legally adults. I'm 22. I shouldn't have to contact my parents for financial help."
Alvarado was able to file as an independent and was approved, but she was told that IRS verification was still needed. Unfortunately, the required letter came in late and she was forced to drop out of classes.
Christie Rocconi, the Financial Aid director, had this to say: "We just do what the Department of Ed tells us to. The only reason someone would have been purged is if they waited until the last minute to turn paperwork in."
Zach Walters, a transfer student from Southern Miss, who is now a fresh-more at Delta State University, commented briefly on matters closely relating to the Financial Aid Directors previous statement on "last minute paperwork" and how they handle such situations.
"It's very important to update your information with them, but it was more so the lack of assertiveness they showed on getting students information processed on time and correctly. From a personal experience, I feel they neglect to care about students that are desperately trying to go to school and get an education."
He went on to say: "They didn't put forth the effort to help me after my consistent calls, emails, and voicemails."
Despite claims that more students were removed this semester than in previous semesters, Rocconi said that there was actually one less student in the final class purge of Fall 2018 than there was in the Fall of 2017 (95 in 2017, 94 in 2018).
About the Contributor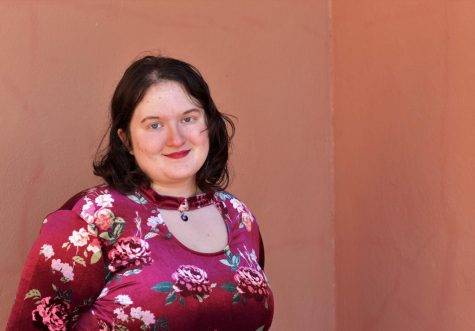 Liz Howell, Copy Editor
Elizabeth (Liz) Howell is an English major at Delta State. Her family originates from Chicago and Denver (her mother and father) and she herself was born...