Drinking it Away: Death of Beloved Singer Found to be Tragic Accident
After suspicions of self-harm, the inquiry into the death of Dolores O'Riordan has proved that her death was a tragic accident.
Dolores O'Riordan, the lead singer of the beloved Irish rock band The Cranberries, died on January 15, 2018. The inquiry, released to the public on September 6, 2018, stated that the official cause of death was accidental drowning due to inebriation.
O'Riordan's blood alcohol percentage was four times over the legal limit. She was found in the bathtub in her hotel room. Police found multiple empty mini-bottles of alcohol in her hotel room. Prescription medication was also found in the room. However, toxicology reports show that she was not abusing the medication. There was also no note that would signify suicide.
O' Riordan had a history of alcohol abuse. In interviews, she stated that she was sexually abused as a child. She said that she would binge drink, the consumption of an excessive amount of alcohol in a short period of time, when she could not deal with those traumatic memories.
O'Riordan had a history of mental health issues. In an interview with Metro on May 3, 2017, O'Riordan said that she had bipolar disorder but had only been diagnosed with it two years before.
"There are two ends of the spectrum — you can get extremely depressed and dark and lose interest in the things you love to do, then you can get super manic," O'Riordan said.
O'Riordan was in good spirits before her death. She was working on a new album with The Cranberries. She seemed to be handling her demons.
The remaining members of the band eulogize O'Riordan in an official statement: "Dolores will live on eternally in her music. To see how much of a positive impact she had on people's lives has been a source of great comfort to us."
The hits singles "Linger" and "Zombie," written by O'Riordan, are what The Cranberries are most known for. It was O'Riordan's unique voice and powerful, political songwriting that caused the band to succeed.
O'Riordan is just one of many musicians who have died in the last year. That list includes Mac Miller, Aretha Franklin, Avicci, and XXXTentacion. Both Mac Miller and Avicci died of drug overdoses.
According to the 2015 National Survey on Drug Use and Health (NSDUH), "15.1 million adults ages 18 and older (6.2 percent of this age group) had AUD (Alcohol Use Disorder). This includes 9.8 million men (8.4 percent of men in this age group) and 5.3 million women (4.2 percent of women in this age group)."
If you or someone you know is currently struggling with alcohol abuse, drug abuse, or other mental health issue, please, find help or tell someone.
The Campus Counseling Center has professionals who can help with depression, anxiety, grief, anger, trauma, drug abuse and alcohol abuse. They are open Monday through Friday from 8:00 a.m. to 5:00 p.m. The phone number provided on their home page is (662) 846-4690.
If they are not available for any reason, there are a myriad of hotlines. The Delta Statement would like to list some of those numbers here.
The number for the National Suicide Prevention Lifeline is 1-800-273-8255. The Crisis Text Line can be reached by texting "home" to 741741. The Substance Abuse and Mental Health Services Administration (SAMHSA) National Helpline can be reached by dialing 1-800-662-HELP (4357). The National Alliance on Mental Illness (NAMI) Helpline can be reached by dialing 1-800-950-NAMI (6264).
About the Contributor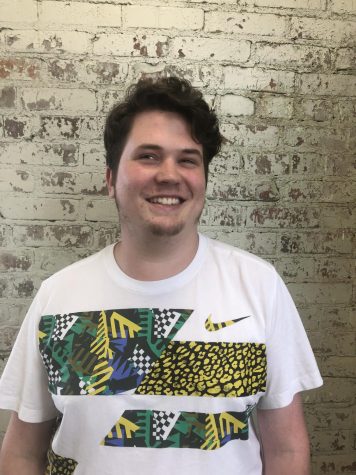 Chris Kalil, Delta Arts Editor
Chris Kalil is a senior here at Delta State University. He is on course to graduate with a bachelor's degree in creative writing in May, 2020. As of...