The R. Kelly Scandal
For two decades, R. Kelly has been facing allegations of sexual abuse of minors. This timeline stretches as far as 2008, when the artist was tried for allegations that he urinated on a 13-year-old girl.
On January 3, Lifetime aired the first episode of Surviving R. Kelly. This documentary consisted of several girls and parents who came forth to tell the world about the horrendous things that happened between them and the singer. Even more shockingly, his wife appeared on the show explaining how life was being married to him.
The victims of this scandal had similar stories and one thing in common, they were all underage teens whose parents felt that R. Kelly would give their child a promising singing career. The girls soon found out that that was not the case.
One of the victims explained on the documentary that the singer was very protective and seductive. They would get locked in a "sex dungeon" and could not come out for food unless he allowed them to.
The Savage Family explained on the Lifetime documentary that they haven't seen their daughter since December of 2016. The parents feel as if the singer brainwashed their daughter so much that she doesn't contact them. The parents have contacted the police and have done several searches that ended with no luck.
Since then, R. Kelly denied any and all allegations of any sexual acts with minors and continued to pursue his music career. His music continued to play on the radio and he continued to go on with his everyday life.
It was until recently that R.Kelly kept silent about the allegations against him when the singer had a heated interview with Gale King. Kelly denied all allegations angrily and explained how he has been stripped away from everything that he has done in his career.
Two of the alleged victims explained that their parents knew of everything that happened and that their parents were only doing the lifetime interview for money.
In an interview with Gale King, Joycelyn Savage states that "Well, both our parents, both our parents are basically out here trying to get money and scam, because they didn't agree on what happened, you know, with music or whatever it could be. And they're just very upset," Savage said. Their parents deny this.
Though several interview have been brought to the forefront of news, R. Kelly can only be tried for allegations that can be proven as true. The singer was arrested and put in jail only to be released after posting bail. More recently, the singer went back to court fighting the same allegations. No further information has been released on the singer's case.
About the Contributor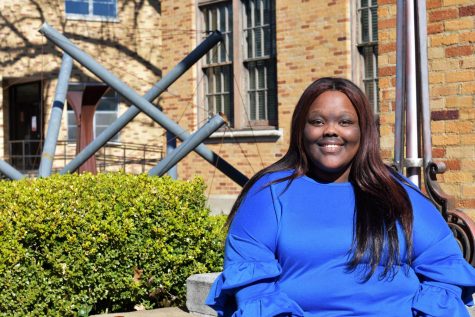 Tia Davis, Social Media
Tia Davis was born and raised in Cleveland, Miss., and grew up with a passion for English. She is currently a sophomore at Delta State and seeks a major...