Satire: A Dream Come True
Last Saturday, fans of the local football team, The Sixty Niners, were in rage over the heartbreaking defeat from their long-time rivals, the Boston Crabs. Many fans point the blame on the recently recruited ten-year old boy named Mickey Jr. the Third.
After kickoff, the newly appointed center, Mickey Jr., proceeded to botch every snap he made resulting in constant fumbles and turnovers. At the end of the first quarter, the Boston Crabs lead the game 60-0, putting fans in an uproar.
Mickey Jr. was benched in the second quarter due to suspicion of using performance enhancing drugs which allowed the Sixty Niners to get their bearings back.
At halftime, the score was 144-6 due to the fact that the Boston Crabs needed to take a few plays to catch their breath from running down the field every other play. Fans began pelting the Sixty Niners with bottles and trash as they left the field, shouting absurdities such as, "I wish I watching the other type of football."
Mickey Jr. returned to the field in the third quarter as a wide receiver and shocked everyone in the stadium as he somehow, against all odds, caught the ball and ran forty-five yards downfield.
The fans who once cursed his name began to cheer him on and as he made his way towards the goal, and for a few seconds, Mickey looked as if his dreams were coming true, until he was tackled at full speed by the opposing safety. The safety then picked up the ball and returned it for a 70-yard touchdown.
After a few minutes with no response from Mickey, doctors rushed the field and examined him thoroughly. The doctors feared that he might be suffering from a concussion, but after realizing that he was wearing a helmet they quickly ruled that out and got him back on his feat in time for the final quarter.
During this time, Mickey could be seen on the phone with his manager discussing the payment for his $3 million salary.
The night eventually came to an end with a final score of the Boston Crabs 288 and the Sixty Niners 6, utterly crushing any chances of the Sixty Niners going to playoffs.
Female KNN reporter, Trisha Edwards, managed to speak to Mickey and asked him about his thoughts on the game. Mickey responded with, "Yah know, if I knew this was going to happen when I told Make a Wish Foundation that I wanted to experience the life of a professional football player, I would have just asked to meet Iron Man."
Mickey Jr. was later charged with sexual assault do to his inappropriate behavior towards the female interviewer.
About the Contributor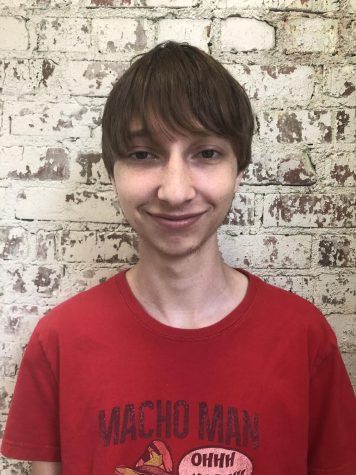 Trey Wright, Editor-in-Chief
Claude "Trey" Wright is a senior from Vicksburg, Miss., who is presently studying creative writing. Trey's interests include drawing comics, reading...