Cardi & Nicki's Beef with Each Other
It has been a couple of months since the big incident of Cardi B. v Nicki Minaj attacks and since there has not been much since.
The alleged attack happened in September at New York's Fashion Week. At this event there were many cameras able to catch it on film.
In the beginning of the video on TMZ's YouTube channel (Insider) starts with Cardi being pulled back by another person. Later, she gets escorted out, but passes right by Nicki again. The two immediately began to argue again and scream at each other. Cardi then throws her shoe across the room, hitting Nicki on the side of her face.
After this incident, Cardi immediately went to Instagram, posting a note that was explaining her actions for the night. In it she explains how she has "let a lot of s**t slide! …But when you mention my child, you choose to like comments about my abilities to take care of my daughter is when all bets are f*****g off!!". (Insider).
Cardi posted this because she had found out about the way Nicki was talking about her as a mother. Also liking comments talking about how Cardi is an awful mother.
A few days after the Instagram post, Nicki went of air, she talked about Cardi as a mother. In a radio interview she had said "This woman is at the best stage of her career…and she's out here throwing bottles and throwing shoes" (Insider). As a mother, Cardi felt attacked and when she saw Nicki everything just went wild.
Since the Migos video, the feud only grew with the number of fans Cardi began to receive. The two rappers fans are committed, and passionate about them. When Cardi started to be public about their feud, it's when it all went bad.
This may be the most recent thing to happen, but these two have been feuding since 2017, in Migos' "Motorsport." They both changed their rap lines, subtly dissing each other. Since September, there has not been anything between the two to make headlines.
Though the two rappers rarely get along, and a lot of people have found something to say about it. Both are from New York and openly diss each others cities and homes.
Cardi is not the type of person to stand down against a person like Nicki, everytime something stirs up, they both get one each other. "Motorsport" is the best example to show how Cardi thinks about Nicki. She takes shots at her throughout her solo.
These two have been feuding for so long it has begun to go back to their homes, families and loved ones.
About the Contributor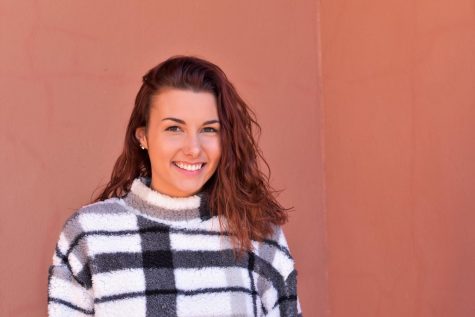 Verity Poglayen, Photographer
Verity Poglayen, 19, is a sophomore English Education major at Delta State University from Chicago, Ill. She hopes to teach high school students after...