Under New Management
A New Era of DSU Basketball
For the first time in seven years, a man not named Jim Boone will be coaching the men's basketball team for Delta State University. Coach Mike Nienaber will take over for the Statesmen and is looking forward to the challenge of picking up right where Coach Boone left off last March. 
The Delta Statement set out to interview Coach Nienaber to get an inside scoop on what the students can expect from the team under his tenure.
Nienaber comes to Delta State as the former coach of conference rival Christian Brothers University and brings with him a respectable resume.
According to Delta State's Men's Basketball page, at Christian Brothers Nienaber won two Gulf South Conference championships, made five trips to the NCAA Tournament and advanced to the 2009 NCAA Division II Elite Eight. His 593 career wins rank 11th among all active NCAA Division II head coaches. 
In addition to this, Coach Nienaber has 40 years of head coaching experience and with the exception of one year as a graduate assistant at his alma mater, Mississippi College, he has always been the head coach wherever he's been.
This head coaching experience includes five years at Clinton High School, 16 years at Bethel University and 20 years at Christian Brothers University. 
In his interview with The Statement, Coach Nienaber emphasized his excitement in taking over the Statesmen basketball team. He has spent many years in the Gulf South Conference—dating back to his time as a player at Mississippi College—and he is adamant that that experience is irreplaceable.
Quoted saying, "there is no substitute for experience in basketball", Coach Nienaber reflects that one of the things he has learned is that you grow and learn more from losses than you do wins. However, he does hope to keep learning at a maximum and losing to a minimum.
One of the concerns that Statesmen fans may have is if Coach Nienaber's teams differ from the hard-nosed, defensive-minded teams of the Boone era, and if so, how?
Fans of the three-pointer should be happy to know that Coach Nienaber is implementing the Princeton offense, which applies a controlled offense and will greatly utilize efficient passing and increases usage of the three-point shot.
However, those who are worried about defense should not fret. Team statistics found on the Gulf South Conference website show that Coach Nienaber's teams at Christian Brothers consistently ranked top five in the conference for point differential.
Fans should note that there is a learning curve that comes with this transition; Coach Nienaber is starting from square one and it is more than just implementing a new offense that will be a challenge for this season.
In addition to implementing the Princeton offense, Coach also looks to add more versatility to the defense, greater utilize the roster's athleticism – which he says will be one of the most potent strengths of this roster – and finally simply learning to coach a roster of only three returning players in the best way possible.
Coach Nienaber was very excited in the interview when asked about the defense he would be implementing. The Statesmen will be experimenting with defensive pressure, which should allow for more defensive turnovers and offensive opportunities.
When asked about the roster for this upcoming season, Coach Nienaber expressed his anticipation for senior Cam Burkett, who is the only player on the team that has more than nine games of experience with the Statesmen.
Burkett will have a greatly evolved role from his time in Boone's offense, as big men who shoot the three are paramount for the Princeton offense. Coach Nienaber seemed very excited when talking about him as a leader for the team and expressed his appreciation for Burkett's willingness to evolve his game as a facilitator in the offense.
In addition to Burkett, Anderson McCoy, a transfer from the University of Alabama Birmingham, is the only other senior on this year's roster. McCoy is a guard who can shoot the ball and Nienaber is looking to him for leadership for this new roster.
Fans should expect to see a lot of new faces this year with an astounding eight transfer players and four incoming freshmen. This is a shift from the days of Boone's years here when it was normal to return two to three starters and five contributing players from the year prior, but Coach Nienaber assured us in his interview that this is normal when teams transition between coaches.
Not only is he not worried about the roster turnover, but Coach Nienaber is excited to be able to implement his coaching philosophy with a roster that he proudly proclaims as "his guys." He views this as a privilege to be able to build a roster from scratch, and indeed it is from scratch, as he and returning assistant coach, John Redman, recruited the majority of the roster from May to June.
Coach believes that having a roster so new is a great opportunity for his first year on campus, but it comes with trials such as developing chemistry, learning the offense, and even small things like learning each other's names—try pronouncing Greek freshman Savvas Georgiadis's name if you think that isn't a trial. 
Coach Nienaber stresses patience for this season for himself, the players and the fans. He believes that this roster has the talent and athleticism to immediately compete in the Gulf South Conference but does not neglect the hurdles that will inevitably need to be overcome throughout his inaugural year.
Finally, when asked what he would like to tell the readers, he wants everyone to know that this team will be exciting and competitive in a Gulf South Conference with a good bit of room, and he encourages everyone to come out and support the Statesmen even in the early games in November and December.
The Delta Statement is extremely thankful to Coaches Nienaber and Redman for fitting us into their busy schedule and would like for our readers to know that while he may be new to the Delta, Coach Nienaber is a fan of fried okra and all that is fattening and delicious.
If you are interested in learning more about the 2019-2020 Delta State Men's Basketball Program, please refer to the Delta State athletic page, gostatesmen.com, under the sports tab.
About the Contributor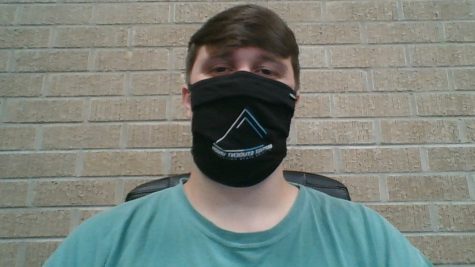 Jack Vernon, Social Media Manager
Jack Vernon is a senior at Delta State University from Southaven, Miss. He will graduate in December of 2020 with a BA in English-Philosophy. After graduating,...