Groundbreaking Cartoon gets Final Epilogue Season
"If every porkchop was perfect we wouldn't have hot dogs!"
Sad News, Great News
The upcoming season of "Steven Universe" will be the last. Rebecca Sugar, the creator, revealed the season during the Steven Universe panel of New York Comic Con 2019.
Sugar has not set a release date for the series. 
Complex Themes
The Cartoon Network series has garnered support from LGBTQIA+ communities for its positive queer representation. It has also tackled series issues such as mental health. 
Caroline Cao, blogger for slashfilm.com, says, "Steven Universe never shied away from hard-on topics of mental health, consent, trauma, toxic relationships, and legacy while retaining its buoyant spirit."
More Information
The name of the final season is "Steven Universe Future." It begins after the events of the recently released movie. Technically, it is the epilogue series to "Steven Universe." 
The tagline for the final season reads, "After saving the universe, Steven is still at it, tying up every loose end. But as he runs out of other people's problems to solve, he'll finally have to face his own." 
Watch the title opening here: https://youtu.be/mzj9y4k04F0
The caption under the video reads "The future is bright."
Accolades
The video has gained 6,505,439 views since Oct. 4, 2019, the day it appeared on YouTube. 
"Steven Universe" has garnered critical acclaim as well. All five seasons and the movie have a perfect score on the review aggregator site Rotten Tomatoes. 
In his Feb. 1, 2017 article for Verge, Kwame Opam claims; "Few shows are as empathetic or committed to the value of all identities as this one, and it's fearless in its message of loving kindness even in the face of profound adversity. In this way, it's quietly one of the most radical shows in the medium, let alone its genre." 
Get Caught Up
The first four seasons of "Steven Universe" are streaming on Hulu.
About the Contributor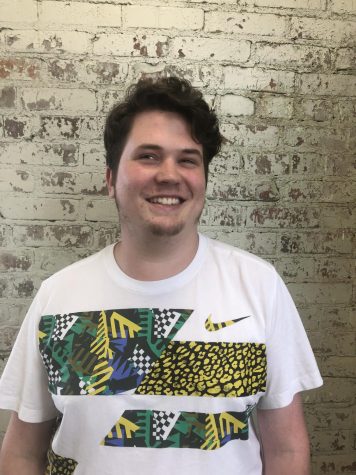 Chris Kalil, Delta Arts Editor
Chris Kalil is a senior here at Delta State University. He is on course to graduate with a bachelor's degree in creative writing in May, 2020. As of...