Behind Beautifully Burned
Erin Wilson shines as the next DMI student to release an album
Delta Raised
Erin Wilson, a Delta State junior, released her first album, Beautifully Burned, in September of 2019. Wilson accomplished this task with the help of the Delta Music Institute (DMI) and her record label, Cotton Row Record Company.
Wilson, a 20-year-old Delta native, was born and raised in the town of Linn, Miss. Most of her life has been based here; from her education to her worship, Wilson is a fine example of a Delta citizen.
Wilson represents her region well. In addition to her career as a recording artist, Wilson is heavily involved on and around the campus. She is an entertainment industry studies major and also works as the music intern at First Baptist Church Cleveland.
She also is involved in Delta State's Baptist Student Union and started her own record label, Cotton Row Record Company.
Starting Early
Music is something that has held Wilson's attention from an early age. In her interview with The Statement, she fondly mentioned her memories of singing along to the country stars of the past, such as Faith Hill and Trace Adkins. 
Beautifully Burned is not Wilson's first attempt at song writing. Inspired by a fellow classmate in elementary school, she began to write music around her second or third grade year. Getting her first guitar in the eighth grade only served to fuel this passion.
Fuel for the Fire
Like many artists, emotions fuel Wilson's writings. She revealed that right before beginning high school, she was going through a tough breakup and began listening to the saddest music she could find. 
It was in this time that Wilson realized that none of the songs really captured her feelings of sadness completely, so she set out with one goal, "If someone hasn't already said it, then I'll say it."
This adventurous attitude is what drives Wilson's music. She loves to give a narrative structure to her songs and tell her story to her audience through the music.
Building Beautifully Burned
Beautifully Burned was in the works for several years. Wilson wrote the first song on the album, "That Old Chevy," during her freshman year of high school at just 15 years old.
The process of perfecting, recording, and producing Beautifully Burned lasted around five to six months. However, Erin wrote the ten songs on the album over the course of five years.
The title for Beautifully Burned actually originates from the cover for the album. Wilson's mom took a picture of Wilson and her guitar in front of a charred and broken fireplace. 
Wilson saw this blackened, ruined and ultimately beautiful fireplace as a metaphor for humanity. 
When asked about this metaphor, Wilson responded, "[People] go through a lot. We get used by other people—we have scars from the times that people burned us. We fall apart when we realize that we weren't wanted for who we are but rather for what we could do for them. But, even in our pain, we can become something really beautiful."
This image also inspired Wilson to write the title track of the album, "Beautifully Burned," which is also the last song on the album. 
Inside the Album
When looking at her songs to include on the album, Wilson settled on ten songs which she believed echoed the same theme and theme of "Beautifully Burned". Wilson stated, "While Beautifully Burned is an album full of love stories, it is also very much a story of God's providence [and love] as he guided me through some pretty rough relationships, to ultimately find the right one."
Wilson encourages those who listen to give the entire album a listen; However, when pressured to choose a favorite song, she narrowed it down to three suggestions: "I Don't Cry," "Sunshine" or "Up in Smoke."
DMI Dedication
Wilson is extremely grateful for the DMI and all of its influence in the process. She stated that, "[practically speaking,] the principles needed to record a product this big and to start my own record label are subjects that were discussed in classes everyday." 
The entirety of Beautifully Burned was recorded in the DMI studies. In fact, Wilson's engineer is a DMI graduate, and all of the musicians featured on the album are DMI students.
"Simply stated, this album could not have been possible without the aid and support from Delta State's DMI program," said Wilson.
Wilson encourages students who are interested in music or its production to explore the DMI and hopefully experience the same success that she  found in the small Delta university. 
Where to Listen
These songs, and the entire album, are available to stream on Spotify, Apple Music and many other music streaming services. Wilson hopes that those who listen to Beautifully Burned feel the same nostalgic and uplifting feeling from her music that she did while writing and recording it. 
If any are interested in acquiring a physical copy of the album, there are CDs for sale on Wilson's website, cottonrowrecordco.com.
Wilson encourages all readers to go check out her music and leave plenty of feedback on any of her social media outlets. She recommends following her to keep up with future projects and performances and once again expresses immense gratitude for the support she has received from Delta State, her friends, family and the surrounding community.
Learn More
Listed below are links to several of Wilson and her record company's social media and websites.
Cotton Row Facebook: https://www.facebook.com/cottonrowrecordco/
Instagram: @cottonrowrecordco
Website: cottonrowrecordco.com
Erin Wilson Facebook: https://www.facebook.com/erinw.music/
Spotify: https://open.spotify.com/artist/1DWm0ZJQZH5H0RBGbZ4xMJ
Apple Music: https://music.apple.com/us/artist/erin-wilson/691274259
About the Contributor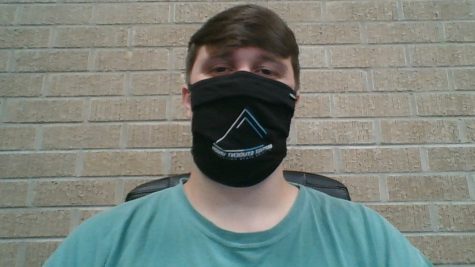 Jack Vernon, Social Media Manager
Jack Vernon is a senior at Delta State University from Southaven, Miss. He will graduate in December of 2020 with a BA in English-Philosophy. After graduating,...