Flying in (to) a Pandemic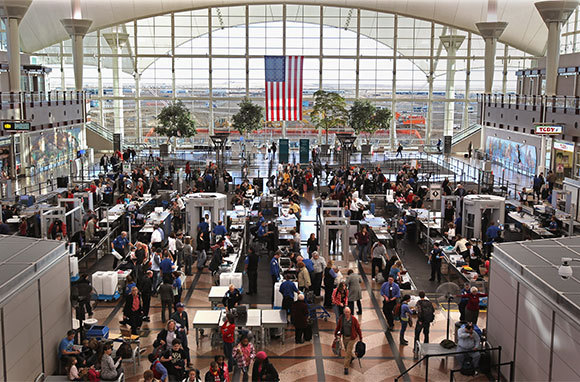 The JFK airport in New York is an unforgettable experience at the best of times—never mind in the middle of a global pandemic. 
No one really cares, but everyone pretends to as they get off the plane, trying to get their own bags down to run off and do whatever it is they're here for. Someone is shouting about missing a flight, but no one steps aside to let him through. A group of drunk girls, singing on their way off the plane, get told to shut up by the pilot on the way out. 
Then, the whole army is there! Like, the actual US Army is there in the airport waiting for you to get off your flight. There is so much going on, it is hard to know where to look. There are dogs running around on leashes. There are children running around on leashes. There are probably some adults running around on leashes, too.  
The floor is sopping wet as an old man continuously mops the tiles in immigration. A group of kids just stops and sets up a position for at least half an hour watching people slip and fall over. You have to tear your eyes away, but it is still funny. A broken arm never hurt…you? 
The smell is normally pretty good when you're in JFK, but this time the smell of greasy pizza is just about enough to make you want to be sick. Your stomach is already feeling pretty funky after the landing the pilot put you through. By the looks of things, most of the passengers on that flight are happy to have made it. Past the security, past the gate and into the craziest environment ever: New York City. 
Then, the dogs. Sloppy and aggressive all over bags and laptops at the luggage collection. You hate when they get their hair on your jeans.
Men with orange hair and ladies with none pass you by as you try to leave the ridiculous place. You completely ignore random conversation starters, "First time in NYC?" while trying to sprint into the first taxi. "Unfortunately, not!" 
You get in and tell him where to take you. You get there, and when you try to pay—you realize you left your wallet on the plane. 
About the Contributor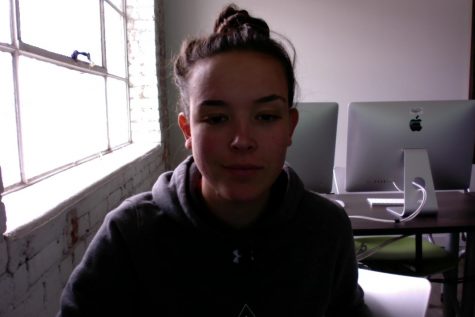 Tasha Toms, Editor-in-Chief
Senior Tasha Toms was born in London, England and raised in Dubai. She is pursuing a major in English Literature and a minor in Philosophy. Toms is a part...