No Stimulus Check? No Problem. Here's How College Students Can Apply for Pandemic Relief Funds
Parents can claim most college students as dependents on their tax returns. Because of this, students are not eligible for stimulus checks. However, the pandemic has financially affected  college students, despite their tax status. The good news is that there are other funds available for students that they may not be aware of. 
The Higher Education Emergency Relief Fund has granted Delta State University a substantial amount of money as a part of the CARES Act. Fortunately,  Delta State is distributing a portion of those funds to students.
So, How Can You Apply?
While the Department of Financial Aid has no plan in place just yet, students can expect to see an application very soon.
Per the last round of funding, Delta State sent an email to every OkraMail account including a link to register. It states that students are eligible for funding for unexpected expenses due to COVID-19. These include travel, living, childcare, technology, medical, and more. While this is a fairly inclusive list, the next round will give students an even higher chance of receiving the funding. 
Students can also access all current information regarding the CARES Act here. 
Show Me the Money!
In May, 2020, Delta State University distributed the first round of funds granted to the institution by the CARES Act. Delta State will distribute another $4,272,712 designed for COVID relief in the upcoming round.
According to James Rutledge, the Vice President of Finance and Administration, students will receive roughly $1,262,000 of those funds. Rutledge also points out that this round of allocated money will have much fewer restrictions and requirements in place for students to obtain it. 
Megan Smith, Director of the Office of Financial Assistance, says that students will receive the money with no need to pay it back. It also will not have an effect on a student's future eligibility for financial aid.
Additional Information
While the CARES Act is an opportunity for students to obtain pandemic relief funds, there have been concerns about distribution. 
The first email regarding the CARES Act further states that the funds, if granted, are to be placed in the student's university account without being applied to an outstanding balance. This created a bit of concern as students were under the impression that the money could only be of use towards school related funds. However, that is merely the destination for the money, and students can withdraw them into a personal banking account. 
By simply logging into your myDSU account, students can access the information regarding whether or not they were granted the funding and the amount. You can find this information by going to the "Student Services and Financial Aid" heading. If the award is posted in a student's university balance, they can then deposit it.
While most students are anxiously awaiting the second distribution of CARES Act funding, rest assured that the Financial Aid department is hard at work to make it happen.
Without a set plan in place, we don't know exactly when Delta State will approve the second round of funding, but it will most likely be very soon.
About the Contributor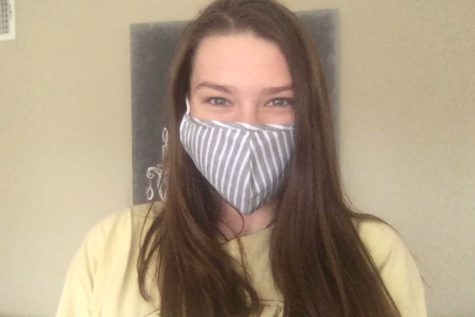 Mollie Pinion, Copy Editor
Mollie Pinion was born and raised in Greenville, Mississippi. She expresses, "I've been in the Delta my whole life." Mollie is a senior at Delta...