Mastering the Climb
I first met Michael Ray, now a senior history major at Delta State, in Spanish 101. Walking into class, I noticed that he had a Fallout New Vegas backpack, and we immediately hit it off.
On Fridays, Spanish was our last class of the day, and we would often walk to our vehicles together. We would always end up taking longer than either of us expected and began to share more about our lives with each other. I learned that he was 26, a bit older than I was at the time during these conversations.
 I was honest and explained the nature of the article as a piece that will show the value of college education, when I asked Michael for an interview, no matter how long one must wait to enroll. He enthusiastically agreed.
I had some relevant questions prepared, but our conversation went much better than either of us anticipated.
Expectations
When discussing his family history of college education, he said both of his parents graduated college.
"It was well established in my family that I was supposed to get a degree; if anything, it was expected of me."
So, why the long gap? He attended junior college for a few years after high school but said he was not mature enough to realize why he was there. Many high school graduates jump into college, thinking it's the only way to be successful. It's an interesting perspective
He told me about how he felt like he was looked down on, working around people who had graduated college and even if that was not the case.
"I was always looking down on myself, too, for not giving college a real shot; you can't appreciate education until you realize why you need it," he explains.
His Realization
While working around educated people in his early twenties, he said he developed a real willingness to learn and decided to jump back in as a student. He developed a plan on how enroll in college after selling some items he would no longer use as a student. He says that putting his life on pause to finance his education helped him become more motivated and determined. All the motivation he needed was the sacrifice this time around.
He said, "a college degree shows a willingness to learn," and has not stopped learning since his enrollment. He said the culture on Delta State's campus has helped him become a better person, providing many great learning opportunities.
Michael does not plan to use his history degree in the traditional sense; he plans to attend a trade school. He said that he has already incorporated what he learned into his daily life. This will benefit him for the rest of his life at DSU.
"A college degree is valuable to me because it shows myself and others that I can start something and complete it."
About the Contributor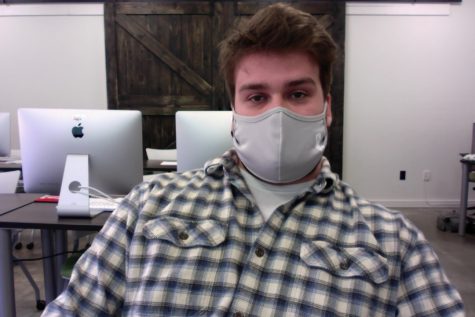 Noah Blake, DA Journal Editor
Noah Blake is a senior history major at Delta State University. This is his first semester with The Delta Statement. He is originally from El Dorado, Arkansas,...