Kicking COVID-19: How Cleveland is Rising from the Grave
Cleveland is finally getting back on its feet after last year's pandemic outbreak. DSU students now have the freedom to enjoy their college years in a safe and risk-free way. The town and campus have become a lot more lively since last March. 
Not only has campus released its iron grip, but restaurants and bars are also now getting back on track to original operation. Ever since the Mississippi mask mandate was lifted, people aren't scared anymore to experience the small things they didn't realize they missed.
The Enjoyment of Night Life
Remember when bars and other late night places closed at 11:00 p.m.? What about your favorite places that closed completely for the pandemic? You don't have to worry about closed doors anymore due to the mandate lift! Many places are coming back alive, bringing in the people who've missed them. 
They're providing reasons for people to return by hosting events and staying open later.
"We're seeing an increase in reservations for 301," Bahaa Awad, the owner of 301, says. "We mainly have wedding receptions coming up in the next few months to a year."
Business owners want to bring in people, but they are still following guidelines to ensure a safe and healthy experience for their customers.
"I'm trying to open and close at still a reasonable time and limit the number of people in the bar/venue at one time," Awad says. "It used to get packed to the brim with about 400-500 people. We're now limiting it to about 350 people maximum."
Campus Life
Delta State has also made numerous changes since the mandate lift. Student life is steadily getting back to normal, allowing students to enjoy the proper college experience with Greek life functions and on-campus events.
Students who live on campus know the inconvenience of having to abide by curfews. They put students in a rough situation when running late to return back to the dorms. Just recently, the curfew was lifted. Now, students can enjoy their late-night hangouts without worrying about being locked out.
"Before COVID-19, there was visitation until a certain time," Desk Assistant Bethany Kistemaker says. "Since the lift, curfew has been removed and the downstairs lobby has been re-furnished." 
Just the Little Things
Aside from events and other social functions, Delta State has brought back small things to benefit students. Students have been able to attend in-person classes, which has encouraged and influenced students to attend classes instead of just opening their laptop last minute for Zoom.
The Dining Hall has also slowly expanded their seating, bringing back the booths and allowing four people to sit together rather than three. 
You can see students walking around campus, sitting on the quad and simply doing things in larger groups.
The town of Cleveland has also allowed for more social activity, including live music at Hey Joe's and other events that the town hasn't been able to experience for a while. 
Let's Not Take it for Granted
With the COVID-19 vaccine ready to be given, people are no longer afraid anymore. We are ready to get back into the world of the living and experience it. This past year has been hard on many people, so it's important to enjoy what there is to offer.
People can enjoy these events and social settings to their heart's content, but we must remember to do it responsibly. In order to ensure that COVID-19 is gone for good, we must do our part by wearing masks and following other COVID-19 guidelines.
About the Contributors
Joanna Johnson, Editor-in-Chief
Joanna Johnson (she/her) is a senior creative writing major with a minor in criminal justice at Delta State Univ. from the town of Natchez, Miss. She has...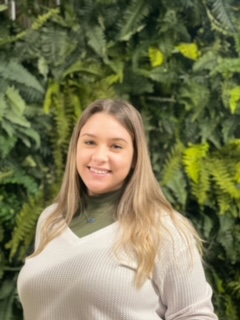 Chelsea Bryan, Copy Editor
Chelsea Jo Bryan (she/her) was born in Jonesville, Lous. Later, she moved with her family to Thibodaux, Lous. where she began to develop interests in music,...