When We Were Young: Disaster Or Dream?
Alternative Music Festival Raises Safety Concerns
The idea of a new alternative music festival almost immediately captured an audience, but concerns about high prices and safety have many fans concerned.
Nearly four years after the end of Warped Tour, alternative music fans took to social media to discuss the festival "When We Were Young" announced in late January. 
The festival features top names like: My Chemical Romance, Paramore, Hawthorne Heights, Dashboard Confessional and more.
Long time fans were excited to see their favorite acts on stage again, some of which have been on hiatus since 2013.  Paired with a poster that boasts an early-mid 2000s aesthetic, it seemed that the marketing was a success. 
However, some people were skeptical of the initial marketing for "When We Were Young."  The first thing people noticed is that the promotion team behind it, Live Nation, is the same promotion team behind last year's disastrous Astroworld music festival.  
Astroworld and Live Nation
Tragedy struck in Houston on the night of Nov. 5, 2021, as a crowd rush took eight lives. Astro World Music Festival made headlines and sparked controversy across platforms like TikTok and Twitter.  
Due to a combination of poor planning, lax security, and irresponsibility on the part of performers and Live Nation, the crowd became too much for the venue. This resulted in a crowd surge which led to the deaths of ten people, including 9-year-old Ezra Blount. 
Live Nation also came under fire in December 2021 for the death of Drakeo the Ruler and now faces a lawsuit on his behalf.  Drakeo  died just before he was to perform at a Live Nation event. The lawsuit cites poor security on behalf of the promoters as a complication in the rapper's death.
The history of negligence on the side of Live Nation brought up  safety concerns for both the fans and the artists.
Current Safety Concerns
"When We Were Young" initially billed itself as a single day. They also boasted three stages and close to sixty different bands, left fans skeptical. 
Ticket prices were a large point of concern along with location. The amount of bands that were set  to play in a single day also caused concerns
The event has since added two more days and tickets have sold out. Set to take place in October 2022, it is still too early to know if this will be a success. 
There are also concerns surrounding outbreaks of the Omicron and Delta variants. Some fear the concert could serve as a dangerous super-spreader event. 
It is unclear at this time whether or not the event will be a success.  Many fans are still excited even despite the controversy. 
About the Contributor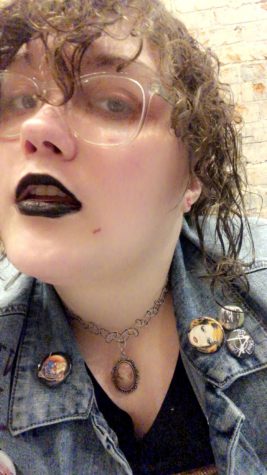 Jay Loper, Columnist/Da Editor
Naia Marie Lanton is from Grenada, Miss. Naia is obsessed with music, fashion and the paranormal and enjoys playing video games. She decided on her major,...