Destination Mountain View, Ark.: A Place for Relaxation
Relaxation is a big part of a vacation and Mountain View, Ark. is a perfect place for just that. Explore the world around you!
Clear Waters and Rushing Streams
Mountain View is full of sights, from its giant mountains to its clear water creeks. 
During the warm seasons, people can swim at any swimming location in Mountain View. Within these clear creeks, you are able to see fish, turtles and even frogs swimming right under your feet! There are also many opportune places you can go to fish as well.
Behind the Music
Within the city of Mountain View, there is gospel and bluegrass music playing live at every corner. If you love banjos, acoustic guitars, saxophones and other instruments, the town square is a wonderful place to be. 
The Ozark Highlands Theater is a 1,000 seat theater that hosts bluegrass festivals every year. This year, they will be hosting their Bluegrass Festival on March 10, 2022. 
The City Park Stone Amphitheater is located here as well. It is said the city built it to attract tourists in 1963, and it has done its job well since then.
Historic Elements
There are a vast number of historic elements located in the mountains. 
Mellon's Country Store is a 1940's style gift shop which has been open for many years. You can buy souvenirs, wooden nick-nacks, homemade taffy and so much more! 
JoJo's Catfish Wharf is a restaurant and bait shop that was built right on the edge of the White River in 1961.
Fun Fact: Mountain View was first called "Stone City" starting in 1873.
Hiking
Other than listening to gospel and bluegrass music, some people enjoy the fresh air on the hiking trails in the mountains. 
There are many hiking trails located in Mountain View, such as Mirror Lake, Steele Falls, White River Bluff and Blanchard Springs Caverns, which is a 1.2 mile long adventure through a giant cave. 
Mirror Lake is the home of rainbow trout where you can hike, camp and even swim. White River Bluff is a hiking trail that winds with the White River. Along with the many hiking trails, there are many recreational areas to see, walk and even hike through.
For the Kids
Although this place seems to be a relaxing location, there are many things to do for children, including horseback riding, go kart racing, swimming and ziplining. 
When horseback riding, you are guided with a big group on a trail throughout the mountains. It is a very fun experience if you are not scared of heights.
While mentioning heights, the ziplining attraction, "Loco Ropes!" contains a 300-foot zipline, a 35 foot one and a climbing wall.
Take Away
If you are choosing a family vacation destination or even a solo trip, Mountain View, Ark. is the place to go whether it be for fun, relaxation or both!
About the Contributor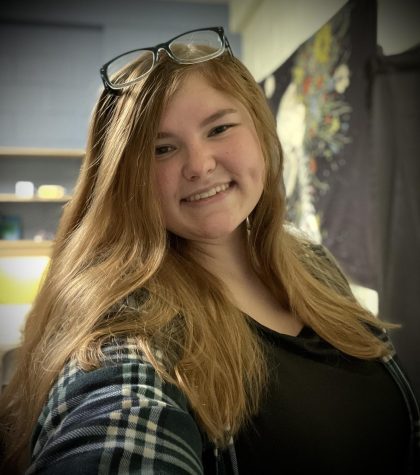 Kendall Coker, Copy Editor
Kendall Coker (she/her) is originally from Charleston, Miss. A transfer from Northwest Community College, Kendall is an English Education major at Delta...