Will You Be The Match?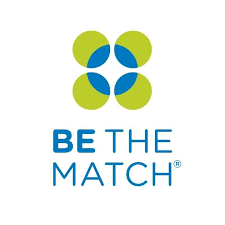 Every three minutes someone in the United States is diagnosed with blood cancer or a blood related disease. Unfortunately, seventy percent of those who are diagnosed do not have a fully matched donor in their family.
On Tuesday, March 29, 2022, the Upsilon Iota chapter of Sigma Gamma Rho Sorority, Inc. will be proudly partnering with Be The Match to recruit life-saving marrow donors on the campus of Delta State University.
Be The Match is a nationally recognized leader in unrelated marrow transplantation. The organization develops services and interactive technologies used by transplant experts around the world to reach more patients. Each year the National Marrow Donor Program / Be The Match has helped to connect over 6,500 patients with matching donors. They also continue to lead the way in developing new cellular therapies, in advancing services to speed the transplant process and improve treatments for post-transplant complications.
Marrow donors are vital to the survival of those who have blood cancer or a blood related disease. Even if you cannot donate blood, you can still donate marrow.
The event will be from 11 a.m. – 1 p.m. on the first floor of the H. L. Nowell Student Union.
If you will not be able to attend the marrow drive in-person, you can still participate by texting DSUSGRho to 61474 or by visiting the website. For more information, please contact Synethia Mathews at [email protected].