A Son Immortalizes his Father's Love
David Rae Morris publishes letters from his father, Willie
On April 29, 2022, David Rae Morris published "Love, Daddy: Letters from My Father" with University Press of Mississippi.
Morris, a writer, photographer and filmmaker, is the son of Mississippi writer Willie Morris. "Love, Daddy: Letters from My Father" is a collection of personal letters written to David from his father. The photographs in the book were taken by David Rae Morris himself. David Rae Morris showcases the book as a tribute to his late father.
This father-son duo is not uncommon for them. "My Mississippi," published by University Press of Mississippi on Nov,. 6, 2000, is another collaboration between David Rae and Willie Morris. Unfortunately, Willie did not see the book's publication. He passed away on Aug. 4, 1999.
Both David Rae and Willie Morris have contributed to the legacy of Southern literature. Willie is most known for nonfiction works like "My Dog Skip," "North Toward Home," and "Good Old Boy: A Delta Boyhood." He also became the Associate Editor at Harper's Magazine in 1963 and made his career as a journalist, writer and editor.
David Rae has made his own contributions to Southern culture through documentaries and photography of contemporary Mississippi life. He produced the film "Yazoo Revisited: Integration and Segregation in a Deep Southern Town," which explores post-integration schools in Yazoo City, Miss. The film was released in 2015.
"Love, Daddy: Letters from My Father" showcases the relationship between a father and son. David Rae Morris received these letters from his father while his father was traveling around the States. The letters express love and reveal Willie Morris's dedication to his son.
With "Love, Daddy: Letters from My Father," David Rae Morris honors Willie with this book as one of their last collaborations as father and son.
About the Contributor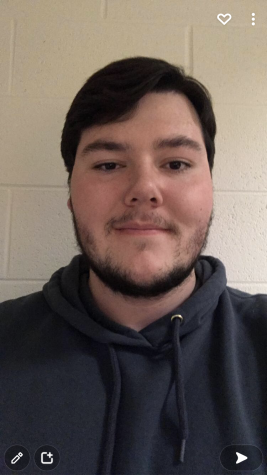 Justin Porter, Editor-in-Chief
Justin Porter is the current co-editor in chief of the "Delta Statement." Hailing from Benton, Miss., he first attended Holmes Community College before...