GOOP CEO's One Dollar Win
Gwyneth Paltrow Goes to Court
A cross-complaint over a skiing accident between two allegedly dishonest multimillionaires wrapped up this April. Gwyneth Paltrow, actress and proprietor of multimillion snake oil store GOOP, was brought to court over a purported ski crash that occurred over seven years ago in Utah. Terry Sanderson, 76, a local Utahn man, claims that Paltrow crashed into him and left him with four broken ribs, a concussion and lasting mental and emotional damage without so much as checking to see if he was alright. 
The Suit
This is not the first time Sanderson has attempted to go to court over this incident. He previously went for a settlement of three million dollars in damages. This was summarily thrown out before it ever even reached a courtroom. He kept trying and eventually was able to get a case for one tenth of the original amount, $300,000. 
Now Paltrow, instead of just defending herself or paying off the settlement, decided to counter-sue Terry. She claimed that he crashed into her and is 100% at fault for the entire incident. How much did she want in damages, you might ask? A single United States dollar on top of her attorney fees. Absolutely insane, I know. She must be really hurting for cash. Maybe that vagina-scented candle didn't sell too well, or maybe one of the cases about it exploding won out. 
They both said the other was the one skiing above them. Knowing who in fact was in the upper-hand position would have made this a more clean cut case. (Utah has laws about the right of way in skiing.) Instead, it became a back and forth, he-said she-said sort of situation. Their attorneys had the tough job of convincing the jury beyond reasonable doubt that their client was the one telling the truth. They used questioning, testimonies from expert witnesses and various forms of documentation. The case covered the incident and the plaintiff duo's lives afterwards. 
Order in the Court?
The expert witnesses were convincing and professional. However, the two attorneys behaved in a way that left the audience confused and a little amused. For instance, Sanderson's attorney Robert Sykes used outlandish hand motions to describe the way the incident could have gone down. He also repeated several questions, potentially "leading the witness" of Steve Graff, ski-patrol director of the resort at which the crash occurred. Sykes attempted to get Graff to admit to some kind of falsehood surrounding documentation of the two plaintiff's cases.  After Graff stonewalled Sykes across over a dozen different questions, the camera panned over to Paltrow's shocked face. Sykes eventually ran out of ways to rephrase the same handful of questions.
Another of Terry's attorneys, Kristin A. VanOrman, had the most unprofessional manner when dealing with Paltrow. She asked how tall she was, claiming she was "so jealous" when Paltrow replied that she was five foot ten and shrinking. VanOrman also asked a series of questions inquiring about her relationship with Taylor Swift. Paltrow was quite patient with VanOrman's odd questioning. She politely replied that she was not close to Swift and had talked to her only a few times as well as taken her kids to one of Swift's concerts. Supposedly, this was supposed to be a way to lead into confirming that Paltrow's counter-sue idea originated from Swift, who previously engaged in a similar court case involving a counter-sue requesting a dollar in damages. 
"I Wish You Well"
However, Sanderson's attorneys were not the only strange ones in that courtroom. Paltrow's security attempted to give treats to the ones working the court that day to thank them for their services. Sanderson's legal team objected, claiming that they were unprepared and that it was wrong to drop the offer on them unprompted. The judge ended up siding with Sanderson, saying "Thank you but no thank you."
Regardless of Paltrow's attempted bribery, she still won the case, much to the despair of Sanderson. He claimed that the incident had affected his life more greatly than his various vacation photos from around the world since indicated. He regrets the whole case deeply, claiming that he could not go on dating sites anymore due to the internet now knowing him so well. As a final note, Paltrow whispered to him at the end of the case, saying "I wish you well," before departing from court to await her one-dollar winnings. 
About the Contributor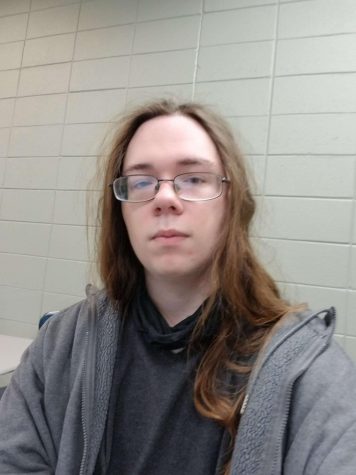 Adams W. Ray, Copy Editor
Adams W. Ray is a creative writing major and a lifelong Mississippian. He was born in Grenada and attended public school there for a short tenure. He went...