The Future of the Delta State Gaming Club
The Delta State Gaming Club wishes a good farewell to the spring semester and hopes to attract more members during the fall semester.
Hopes for the Next Few Months
As the newly-formed Gaming Club wraps up the semester, they are thinking about their future. The club declared their intentions for club activities next semester at one of their final spring meetings. 
The club members, who are all returning to campus in the fall, hope to gather interest through events like game tournaments with possible cash prizes and parties. Their goals are to draw in more members, bolster numbers and develop further, potentially even starting some esports teams. Some games in consideration for developing such teams are "CSGO," "Splatoon 3," "Overwatch 2," "League of Legends" and "Valorant."
Club Events
Gaming Club member Rowan Williams wants to see more people involved. "DSU's gaming club is a great place to meet up to play games and make new friends through friendly competition and/or camaraderie, whichever you prefer," Williams said.
Tournaments next semester could include "Super Smash Brothers Ultimate," "Guilty Gear Strive," "Mortal Kombat," "Granblue Versus Rising," "Street Fighter 6" and "Tekken 8."
Movie and game nights featuring "Pokemon GO," "Mario Kart" and "Jackbox" are also options for the Fall. "Gartic Phone" events could be held in collaboration with the Delta State Animation club. Another possibility was the idea of holding collaborative one-shots with the Delta State D&D club.
There has been talk of field trips to various cons in Mississippi as well. Attending cons would also help the club get experience developing esports teams. 
A Few Words from the Club's President
Interim President of Gaming Club Nikko Ire stresses that all are welcome to join, including those who are not Delta State students. (So spread the word if you know any FGC fans!)
"As the president of the Gaming Club, it's my duty to make sure that the members of the gaming club have a safe and fun time together," Ire said. "The gaming club aims to fill all sorts of gamers, ranging from competitive MOBAs to the Casual Fighters. Although the club only recently started back up from its unfortunate hiatus, it is my goal to make the gaming club stand out and stand proud."
For more information on Gaming Club, reach out to Dr. Maria Weber. You can also join the club's discord server. 
About the Contributor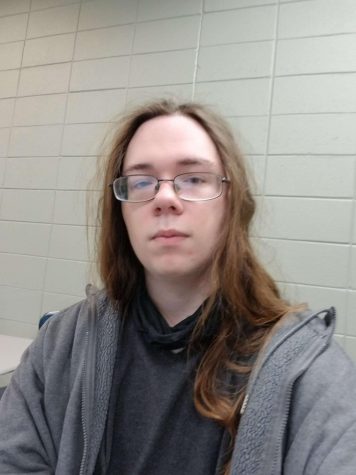 Adams W. Ray, Copy Editor
Adams W. Ray is a creative writing major and a lifelong Mississippian. He was born in Grenada and attended public school there for a short tenure. He went...