Of Ebony Embers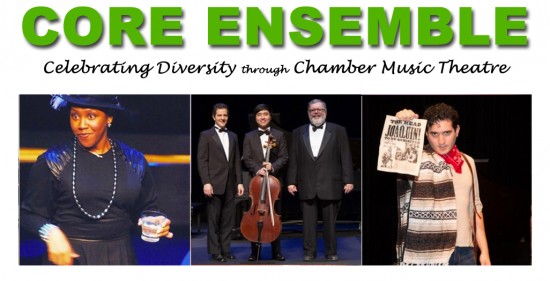 Delta State University's Diversity Committee presented "Of Ebony Embers: Vignettes of the Harlem Renaissance" on Feb. 25, at 7:00 p.m. in Jobe Auditorium.
Arlene Sanders, Instructor of Politcal Science and Chair of the Diversity Committee, and President William N. Laforge gave a brief welcome and introduction.
"This event tonight is in honor of black history month," said Sanders. She said that it is a performance that is centered around some of the works of Claude McKay, Countee Cullen, and Langston Hughes seen through the eyes of another artist, Aaron Douglass, during the Harlem Renaissance.
The performance consisted of actor and member of Actor's Equity Association, Dracyn Blount, and the Core Ensemble (Ju Young Lee: Cello, Chien-I Yang: Piano, and Michael Parola: Percussion).
The performance included five scenes and an epilogue from the voices of Aaron Douglass, Claude McKay, Countee Cullen, and Langston Hughes portrayed by Blount while the Core Ensemble played different selections.
"This piece takes place on an evening in Jan. 1935, following the deaths of Wallace Thurman and Rudolf Fisher," as the program stated. "Aaron Douglass has engaged a chamber music ensemble to perform at a Memorial Dinner Party in their honor."
This was a Chamber Music Theatre Work produced by the Core Ensemble, written by Akin Babatunde, directed by Fiona Choi, and original adaptation by Saundra McClain. According to Core Ensemble's website, Chamber Music Theatre is a marriage of theatrical narrative to chamber music performance. A solo actor portrays multiple characters while interacting with our onstage musical trio. The trio performs chamber music ranging from new concert pieces to vernacular styles such as: tango, jazz, folk and spritual.