The Boogie Man at the GRAMMY Museum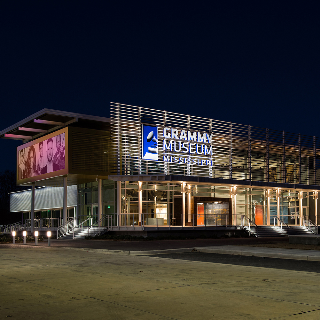 The GRAMMY Museum wrapped up the Taylor Swift Experience this summer, and with Fall 2017 semester underway, a new special exhibit is opening up. Working alongside with the John Lee Hooker Estate and Craft Recordings, the GRAMMY Museum is proud to open its exhibit on the famous, GRAMMY-winning blues musician John Lee Hooker and celebrating his life and 100th birthday.
According to the GRAMMY Museum, the intent of the exhibit is to celebrate his legacy with rare recordings, photos, artifacts, and special releases from Craft Recordings. A conference at Delta State University (DSU), another exhibit opening in the Delta Blues Museum in Clarksdale, Miss., and the Blues Foundation in Memphis, Tenn., will also celebrate Hooker's accomplishments.
Hooker is considered one of the foundational figures in the development of modern music over a span of five decades. His style is simple, yet deeply effective, influencing many artists from around the world, which is why fans dub him the "King of the Boogie."  Despite the simplistic style, Hooker's songs have transcended countless borders and languages throughout his music career.
Born in Clarksdale, Miss., in 1917, to a sharecropping family, Hooker learned guitar from his stepfather who helped shape his musical style. Eventually moving to Detroit in the 1940's, Hooker travelled through both Memphis and Cincinnati where he worked during the day as a janitor in an auto factory and played music for friends and neighbors at house parties. Hooker gained many fans by playing around town, including a local record store owner who was so impressed by Hooker's sound that he introduced him to Bernard Besman, producer, record distributor, and owner of Sensation Records.
By 1948, Hooker's recorded songs were distributed nationally by Modern Records. "Boogie Chillun" became a #1 jukebox hit that sold over a million copies. After his first success, a string of hits ensued which includes songs like "I'm in the Mood," "Crawling Kingsnake," and "Hobo Blues." After 15 years, Hooker signed to Vee-Jay Records where he released over 100 songs.
From the 1960's to 1980's, Hooker's sound began to vary from blues style to folk songs that were very popular during the 1960's. He travelled across the U.S. and Europe and even made an appearance in The Blues Brothers movie. The Healer is his most sucessful album, reaching not only critical acclaim but selling over one million copies. In 1989, at the age of 72, he won a GRAMMY for an LP that featured artists such as Bonnie Raitt, Carlo Santana, Los Lobos, and George Thorogood.
By the 1990's, Hooker released five studio albums that garnered him three more GRAMMYs from his albums Chill Out and Don't Look Back. His musical fame and contribution to modern music were recognized by his peers and the younger generation. Hooker made appearances on The Tonight Show and Late Night with David Letterman. He was inducted in the Rock & Roll Hall of Fame and presented a star in the Hollywood Walk of Fame. Shortly before his death in 2000, Hooker was recognized by the Recording Academy Lifetime Achievement Award and played one last time at the Luther Burbank Center for the Arts in Santa Rosa, California.
The exhibit will be opened from Aug. 22, 2017, to Feb. 18, 2018, so come experience the King of the Boogie at Cleveland's GRAMMY Museum. Their hours include: Monday through Saturday from 10 a.m. to 5:30 p.m., and Sunday from 12 p.m. to 5:30 p.m. DSU students are given a discount upon showing their student ID cards.
About the Contributor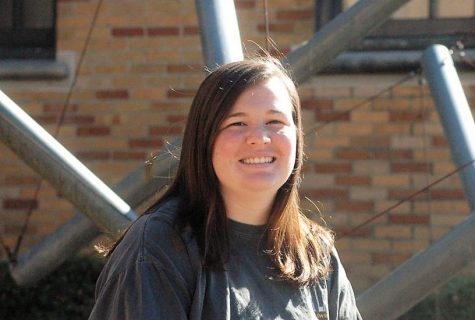 Avery Wall, Statement Editor
Avery Wall is from Greenwood, Mississippi. Considering that Avery tends to be bad with directions, she liked living in her small town but says that small...