92nd Birthday of DSU
On Sept., 13, 2017, DSU celebrated its 92nd birthday with a lot zeal and zest. The anniversary celebration began in Whitefield Hall at noon. Current and retired faculty and supervisors shared their history at the university with the public. Speakers included President William N. LaForge, Dr. Johnny Arnold, Dr. Kent Wyatt, Dr. Erik Wyatt and Matt Jones.
Delta State University emerged on the canvas of universities in 1928. The pioneer class of graduated students consisted of 13. At that time, a tradition was established that the first degree was to be awarded on the basis of scholarship. Miss Mollie Bedwell of Cleveland, Miss., holds the distinction of receiving the first degree ever granted by Delta State Teachers College. The original 1925 staff of the institution consisted of a president, business manager, dietitian, and nine teachers.
With this tiny group, DSU started its tradition of knowledge and success.
DSU's blood relation with music was shown by the visual presentation during the celebration. Then, the President gave a speech about successful alumni. After that, celebration cakes were cut, and lunch was served.
In the evening, "The President's Ice-cream Social" was held. President LaForge, as well as his faculty, served ice-cream to the students. These events maintain a good relationship between the faculty and students to build harmony in the university. Relations made through these activities conveyed a message that DSU is like a family to each other.
All the ice-cream, cookies, laughs, selfies, music, and memories go to show that life at Delta State University offers a variety of experiences. Not only is DSU a great institution regarding academics, but it also gives opportunities to students to excel in co-curricular activities.
About the Contributor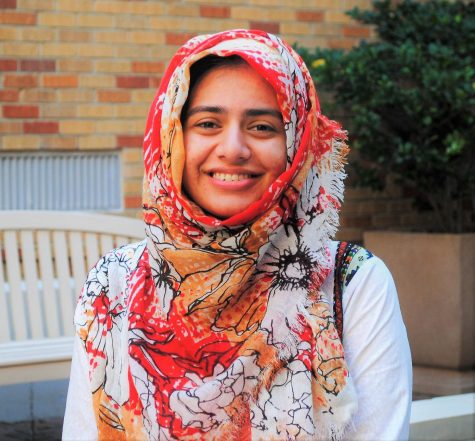 Ayesha Tariq, Staff Writer
Ayesha is a foreign exchange student from Azad Kashmir, Pakistan. Ayesha was selected from over 9,000 students to be one of 100 scholarship holder sponsored...