Healthy Mind, Healthy Body
The Benefits of Seeing a Counselor
Paula King, M.ED., NCC, a counselor for Delta State University's Student Health Center, believes that talking with a counselor can be beneficial to those with and without mental health issues. King has a few tips for how students can stay mentally healthy through the year.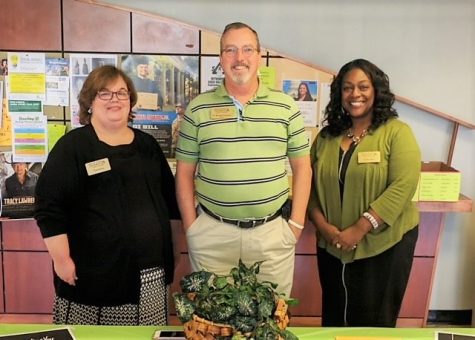 People often believe that seeing a counselor means that they have a serious problem that cannot be handled outside of professional help. However, as King explains, "You can learn a lot about yourself from seeing someone, even if you are not struggling with a particular problem."
DSU offers counseling services free-of-charge to students, faculty, and staff, something King wants to make sure that everyone knows.
"I know with changes in the Student Health Center, now people are charged for those services," King said. "however, they are not charged for our services. People have called ahead, concerned that they would be charged or billed for our services. There are no charges for our services."
King also wants clients to know that counseling services are completely confidential. The only exceptions to this would be if a person is in immediate danger to themselves or others, or if abuse is occurring.
According to King, "We are mandated reporters [of abuse and danger]. Which means that we have to report abuse that is reported to us."
Seeing a counselor does not have to be a bad thing. Though it is often associated with having a mental illness, King says, "There's a lot to be said for talking to someone who does not have a personal tie, someone who is not involved in your life, who can give an objective perspective…"
"You can learn a lot about yourself," King continues. "Friends and family and other people who care about you can be a great source of support, and whatever else you need. But, sometimes what you need is someone who doesn't have that emotional involvement so that you get an objective perspective."
Some people have concerns that a counselor will judge them or give them unsolicited advice, but King assures that this is not the case.
"What we do is kind of help people try to figure out what they want to do," she says. "We aren't going to say, 'You need to break up with this person.' But [help you] look at [life and ask], 'How is this affecting you? Is this something you want to maintain and is this good for you?'"
As far as tips for students to deal with stress throughout the school year, King goes back to the basics: "This is going to sound like such an over-simplified answer; but by taking care of themselves. Get enough sleep. Eat well. Get enough physical activity. Not procrastinating."
All of these tips can be difficult to put into practice for many students, due to busy schedules. By making time management plans—which DSU counselors can help a student to figure out—students can help themselves to stay healthy.
There are also many resources on campus for staying physically active. There are the gym facilities on campus that are free to students, faculty, and staff. Physical recreation classes are also offered at different levels of intensity.
Another tip that King has for students is having balance in their lives: "It's about taking care of your emotional needs too. You know, relax and do things with friends. Have fun. Balance in important. People, a lot of times, especially if they are in school and working, it can be really hard to get everything in. Having a break is every bit as important and doing your work."
King compares keeping one's mental health in line to having a physical illness: "If you're diabetic, especially if you are insulin-dependent, you have to monitor that, every day. So, to be aware, and ask yourself, 'How do I know when I am beginning to be in difficult territory? And how do I figure out how to manage that as soon as I can?'"
A few other tips that King had for students are:
Even if it seems like it, everyone else doesn't have it together. Even if they do, it doesn't matter if you are struggling. It's about taking care of yourself.
Knowing what you need, knowing your resources and what they are, are very important.
One thing that is a really hard thing is being away from home for the first time. You don't have to have some bug complicated problem. You can just need someone to talk to. That's okay.
If your friends are talking to you and you're worried, walk them over. Because sometimes people talk about things that get scary. There is always someone here to talk to.
It's all about you. It's a very different kind of listening than you get from friends and family.
DSU counseling services has three counselors on hand for people to make appointments with: Dr. Richard Houston, Deidre M. Byas, and Paula King. Each counselor is equally capable of helping students with problems and talking them through.
To make an appointment, students can call, email, or stop by the Student Health Center, located across from the Forest E. Wyatt Center Facilities.
If you would like to make an appointment, you can contact the counselors here:
Or call the counseling services at: (662) 846-4690.
People go to the gym to keep their body in shape; so, why not go to a counselor to keep your mind healthy, as well?  Having a healthy mind can help keep your body healthy, as well. There does not have to be a stigma around seeing a counselor. Keep yourself healthy in the best ways possible.
---
About the Contributor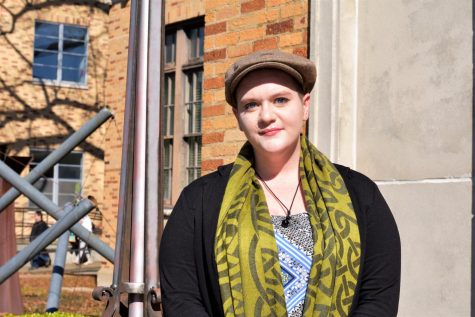 Kjirsten Whitsell, Editor-in-Chief
Kjirsten Whitsell is a senior here at Delta State University. She has been a part of The Delta Statement for three semesters. Kjirsten's hometown is...