DSU Connects Students from All Over the World
Have you ever wondered how many international students are here in DSU? With over 3,000 students in DSU, 4% of them come from different countries. There are 127 international students that represent 45 countries who are studying here. The International Student Association organized events that "promote cross-cultural awareness to bridge the gap between international and local students" during International Student Month in March every year for over five years.
After celebrating the International Student Week for years, DSU hosted its first International Student Month in 2015 when the Student Success Center took over International Student Services and it is now celebrated annually.
"We want to give our international students a chance to showcase their home country and culture to all of the university and community. We want to let them teach us about the differences and similarities in their cultures and how we do things here in the U.S. and especially in the Delta," stated Mallette.
All students are welcomed and invited to join the celebration. The International Student Services (ISA) who coordinates the events in association with other on-campus organizations is working to create a bridge connecting international and domestic students.
Mallette explained how unique the opportunity to hear from international students about their home country is: "As someone [who] was born and raised in the Delta, I understand that interacting with international students and hearing firsthand what things are like in another country may be the only chance I and several other students/staff/faculty have to experience another culture."
Here are some of the events hosted by the ISA in March for all students, faculty and staff to take part in.
To begin with, a T-shirt design contest is held as a tradition to "think of a new, creative, fun designs for the back of the International Student Services T-shirt" and "the winner of it will win a $50 gift card and years of well-earned bragging rights," explained Elise Mallette, coordinator of International Student Services. The winner will be announced during the "Thank You" lunch for T-shirt design contest on March 1.
Country poster boards made by international students will be displayed throughout March. On Friday, March 2, you can see 1/4 of them on the first floor of Union. The others will make their debut on March 21, 27 and 28 respectively.
Raffle tickets are on sale during the country board display event, then the raffle drawing will be held on March 30.
If you are a fan of bowling or fancy a chance to learn how to bowl, come to the bowling night sponsored by DSU Alumni Association on March 5. Game nights are also available in Blansett Hall, Brumby Castle Hall and Foundation Hall at 6 p.m., from March 6 to 8.
On March 9, the Student Success Center will be hosting an International Student Services "Open House" party in the east lobby, on the second floor of the Union. It will start at 2 p.m., and last for 2 hours with international snacks.
The RUF, BSU and Wesley will provide some activities as a part of the celebration on March 19, 20 and 22 separately.
On March 29, there will be a cookout party on the Quad. Aramark Foods will provide food and drinks. The event will start at 11 a.m., and end at 2 p.m.
One of the highlights organized by the International Student Association every year is "Taste of Nations" food fest. However, the Taste of Nations will not be a part of the International Students Month. For those of you who are interested, the Vice President of Student Affairs office will host a similar event in April.
If you are looking for more information about the events or want to be a part of them, please visit the DSU events website or the international student services website linked below.
---
References:
DSU events website:
http://www.deltastate.edu/news-and-events/events/
International student services website:
http://www.deltastate.edu/student-success-center/international-student-services/
About the Contributor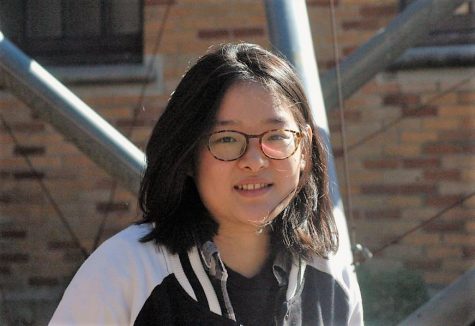 Wenqi Hu, Staff Writer
Wenqi Hu moved to Cleveland, Miss., from Shandong, China in January 2018. She is currently 20 years old, and her major is English Literature. Wenqi loves...