Stay Away, No One Wants Your Germs!
Lately, the flu is going around campus. Students and faculty alike are getting sick, and some believe that it is okay to come to class if they are feeling a little under the weather. However, even just "a little sick" can still spread the virus around to other people.
According to AccuWeather, "A total of 97 influenza-associated pediatric deaths have been reported for the 2017-2018 season." While this is significantly lower than the 2012-2013 season (170 deaths) and 2016-2017 season (101 deaths), this season is unique as flu activity is expected to continue into mid-April.
DSU students, faculty, and staff should take care of their health. Yes, going to class is important, but heading to your history class with a slight fever the rest of your peers and professor at risk of catching the virus. The CDC recommends that those who are sick with the flu or show flu-like symptoms should remain at home instead of attending class or work.
However, some students will still attend their classes to avoid another unexcused absence or missing notes, assignments, or exams. Even with a doctor's excuse deeming that the student should rest for at least week, some students would rather go to class rather than make up a test or assignment.
The CDC, doctors, and pharmacists encourage everyone to receive the flu vaccine to decrease their chances of getting sick. Walgreens and other pharmacies offer flu vaccines and carry Tamiflu for those who have already contracted the flu. The health center on campus also offers flu vaccines for students, faculty, and staff.
With 9.5 percent of deaths in the United States during the week ending Feb. 3 due to pneumonia and influenza, students should take the time to pay attention to their bodies. They should watch for symptoms of the flu, such as fever, coughing, sore throat, body and muscle aches. The virus can spread when an infected person coughs or by touching everyday objects such as a doorknob, the desk, pen, pencil, etc. Because the virus can spread through contact or by air, everyone should wash their hands to reduce the spread of germs.
If you are feeling under the weather or have flu-like symptoms, the DSU health center is open from 8 a.m., to 12 p.m., until 1 p.m., to 5 p.m. Students, faculty and staff don't have to make appointments but are expected to present their insurance card to the family nurse practitioner. For more information, you can go to their website http://www.deltastate.edu/student-life/student-health-services/ or contact them by phone at (662) 846-4630.
About the Contributor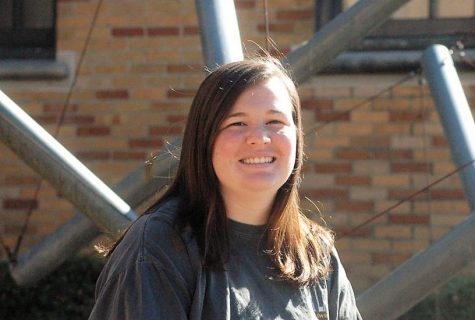 Avery Wall, Statement Editor
Avery Wall is from Greenwood, Mississippi. Considering that Avery tends to be bad with directions, she liked living in her small town but says that small...