COVID-19 and the Counseling Center
Jackson and Weems note "fluctuation" in students' emotions post-pandemic
Odds are you or a classmate have experienced some form of stress, anxiety or depression due to the Covid-19 pandemic. Sadly, many students choose to not come forward and ask for help during these times of struggle.
According to Kashanta Jackson and Anna Weems of the Delta State Univ. Counseling Center, this is true for DSU students as well. Only a handful of students have sought out help due to Covid-19 at the Counseling Center directly.
No Need to Be Ashamed
Although not many students have sought out help for Covid-19 specific reasons, Jackson and Weems do express that from the average 30-40 students they see each week, most of them are, "feeling the general stress of living during a time of pandemic."
This "general stress" could root from several stressors, such as loneliness, financial struggles, fear of infection or fear of losing a loved one.
Weems, who has been with us since 2021, cannot compare post-pandemic to pre-pandemic experience at DSU but says that "from previous reports, the number [of students seeking help] fluctuated."
That said, she also acknowledges that the state of the student-body's mental health can be difficult to measure. If students do not reach out, how else can they receive help?
It Happens to Everyone
Jackson started at DSU right before the pandemic hit and says that since Spring 2020, an increased number of clients have come in with, "elevated stress, anxiety and self-loathing as presenting concerns."
When you consider all of the tragedies that came with the Coronavirus, it is not hard to understand the feelings of anxiety and self-loathing behavior. Of course, these reported emotions and mental struggles could also be from simply living life as a struggling college student.
Don't Be Afraid to Reach Out
Living the life of a student is hard enough on its own. Pair that with the struggles of a pandemic, and anyone would have a hard time mentally. Regardless of what causes your struggles, mental health is not a light subject.
If you are a struggling student, don't be afraid to reach out! The Counseling Center is available to all students free of charge. To set up an appointment, email the Counseling Center staff at [email protected] or reach them by phone at 662-846-4690. 
About the Contributor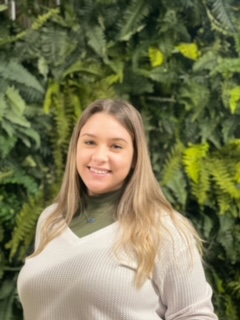 Chelsea Bryan, Copy Editor
Chelsea Jo Bryan (she/her) was born in Jonesville, Lous. Later, she moved with her family to Thibodaux, Lous. where she began to develop interests in music,...