Cleveland Country Club Hosts Big Band Bash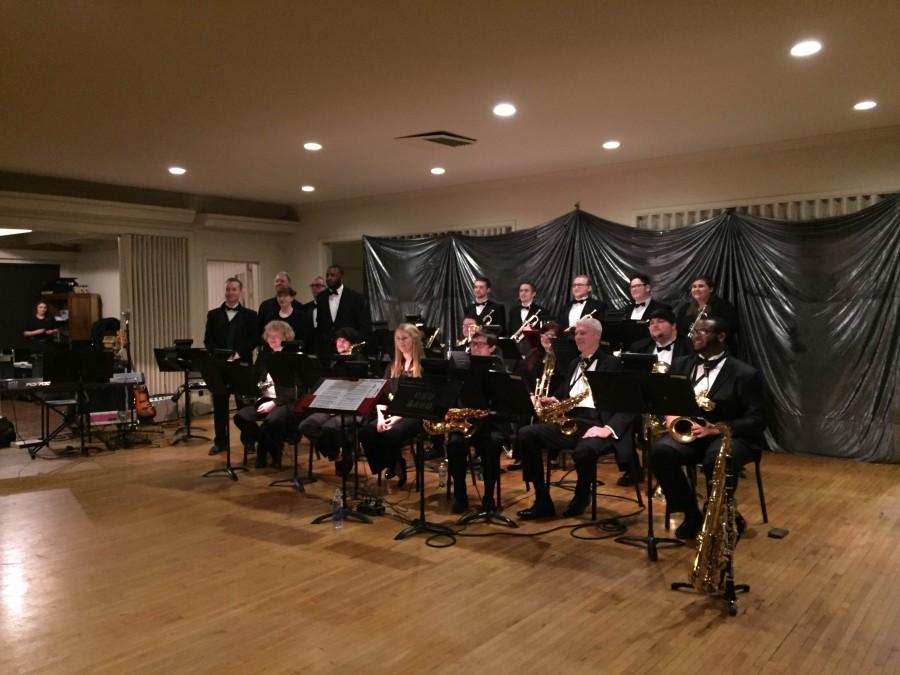 It was a night filled with jazz, dancing, and delicious food.
The Cleveland Country Club hosted Delta State's Jazz Ensemble on Feb. 26, to help aid in the band's fundraiser. Tickets were $20 for individuals wanting to attend and $5 for students. The night included many popular jazz songs like "In the Mood" and "New York, New York." Many individuals were able to enjoy an open dance floor and dance the night away like Don Conger and Mandy Heslep-Whitten did, featured in the video. While the dance floor was busy with people dancing to the music, others were able to enjoy a nice dinner with choices ranging from shrimp pasta, steak and potatoes, or a hamburger and fries.