The Cyber Yard Bully: The Bully Who is Ending Young Lives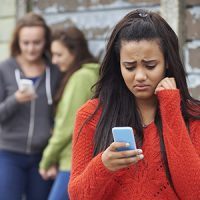 As of February, 15 of this year there were approximately 18 school shootings that occurred in the United States. Since then, that number has rapidly increased and there have been several more unfortunate occurrences since then. Each time a shooting happens, the immediate question asked is what the homelife was like for the shooter. No one seems to ask, "what lead up to the shooting?"
There are plenty of instances where a bad homelife is why the shooter decided to bring a gun to school and shoot people, but there is also the fact that school shootings are also motivated by someone being bullied.
The most recent deadly shooting at Butler High School in Matthews, North Carolina was a result of bullying. The shooter, 16-year old Jatwan Craig Cuffie, was allegedly being bullied by the shooting victim, 16-year old Bobby McKeithen, several days before the fight they had in the hallway which lead to the fatal incident
Even though it is unclear if the bullying was carried out on school grounds or through the internet, with the information provided by several news sources, there was some form of bullying taking place between the two kids. In this instance bullying lead to the death of another person. However, we can't forget the instances in which being bullied can lead to suicide as well.
In August of this year, 9-year old Jamel Myles committed suicide because he was being bullied at his ELEMENTARY school in Denver, Colorado. Just weeks before, Jamel had come out to his mom and had decided that he would come out to his classmates at school because, as his mom stated in an interview with CBS News, 'he's proud of himself.'
It is unfortunate that bullying has trickled all the way down to the elementary school level. When asked what his thoughts on bullying are in regards to earlier years versus now, one millennial stated that, "suicidal teens have always been a thing. I think social media and the ability to gain social attention to any given person has added to any fluctuation or change in trends."
He continues, "I'm not saying there's no change from 'yesteryear' but I think bullying via social media is certainly on the rise."
Bullying dates back in our country's school system as always being a problem, but it has not been until this point that it has taken a cyber approach. Since the introduction of social media outlets such as Facebook, Snapchat, and Twitter, kids can be bullied and bully others almost anywhere on the cyber world.
In 2016, 18-year old Brandy Vela committed suicide in front of her entire family. Brandy was being cyberbullied by classmates through an untraceable messaging app. The bullies would also bully Brandy through Facebook and create fake profiles of her on dating apps saying things like, she's "giving herself up for sex," as stated by her mother in an interview with CBS News.
In other interviews conducted, others the same question answered by the first interview subject. The responses were shockingly all the same. Many people do believe that social media has definitely played a huge role on the evolution of bullying. At first bullying victims had to only worry about what was going to take place during school hours, but now bullying has begin to affect the home life as well. School yard bullying has taken a back seat and Cyber yard bullying has taken the wheel.
About the Contributor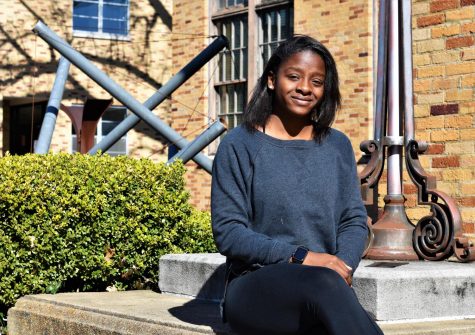 Jasmine McGill, Social Media
Jasmine McGill is one energetic Lady Statesmen.

A sophomore in pursuit of an English degree; complemented by a concentration in philosophy, and residing...